Snow Flake Soap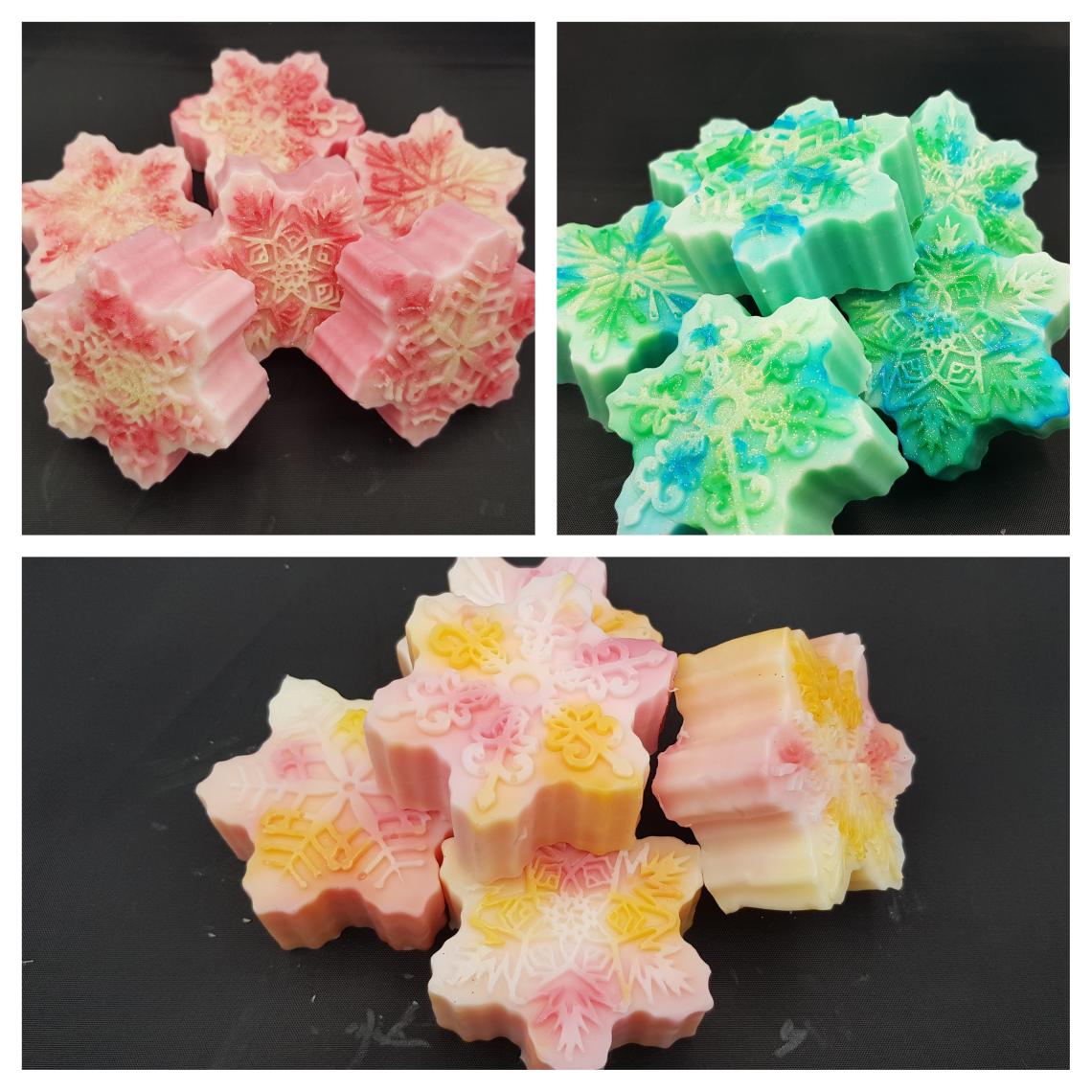 Product Description
Delicious sparkly Christmas snow flakes offered in various colours and fragrances. They make ideal Christmas stocking fillers.
Ingredients
Frutti Tutti, Grapefruit Smoothie, Very, Merry, Berry, Apple Blossom, Raspberry Fizz, Fresh Linen

Please use caution and common sense when using our products.
Keep products out of your eyes and other sensitive areas.
If irritation occurs, discontinue use.
Although these products are made with natural ingredients, please read ingredients carefully if you have allergies or sensitive skin.