It's the end of the academic year and now is the perfect time to share the results of our learner survey, which helps us to assess how our young people feel about life with us over the past 10 months. We spoke to our Coleg Elidyr learners attending both the Foundation Education Programme and the Skills For Life Programme to gather their thoughts and views of on a variety of topics. Including the organisation's response to the pandemic.
Fifteen statements were presented with possible responses of "Yes", "Not Sure" and "No"
I enjoy being at Coleg Elidyr
I feel safe at Coleg Elidyr
Staff listen to me
I know what my targets are
I like my targets
I talk with staff about my future after Coleg
Staff help me with my reading, writing and maths skills
I eat healthy foods at Coleg
I take part in healthy activities at Coleg
I make choices of what I want to do in sessions
I enjoy my evenings and weekend activities
I feel safe from the virus
I liked my timetable last term with my house friends
I feel safe going to different work areas in the afternoons now
I know the rules to stay safe from the virus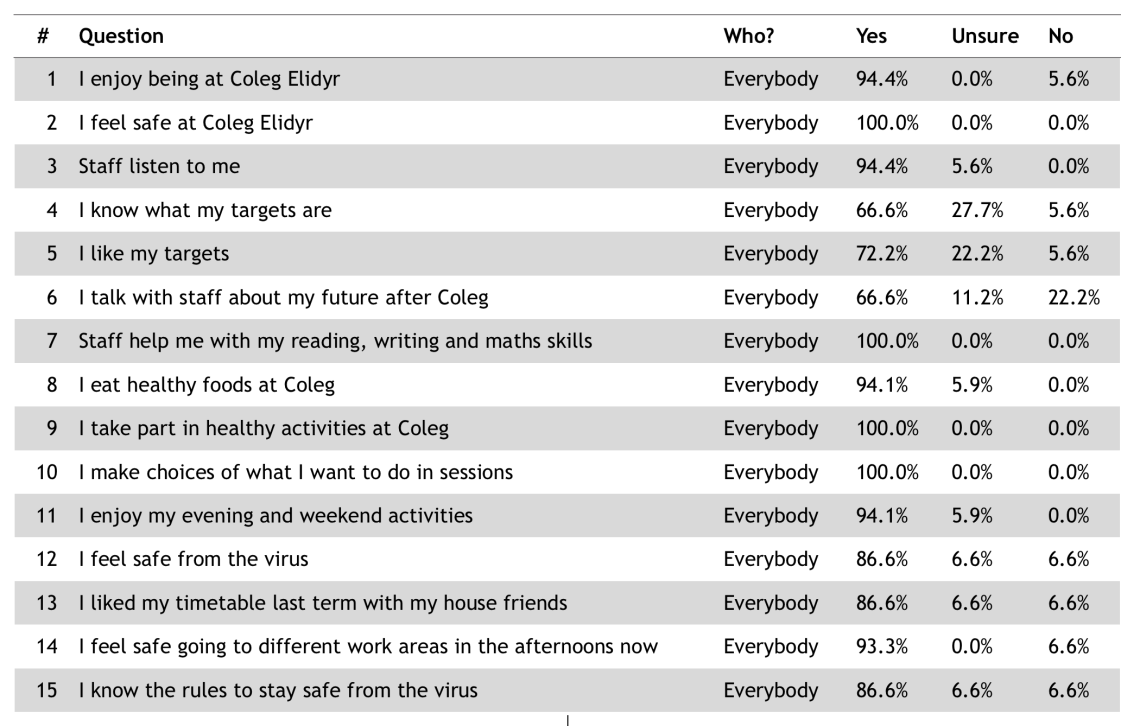 The feedback gives us some useful insights into what we're doing well and where we need to improve.
To have 100% positive responses around feeling safe, having individual choice and being healthy is important to us. As we work to prepare young people to lead healthy, purposeful lives when they leave us these are metrics that really matter.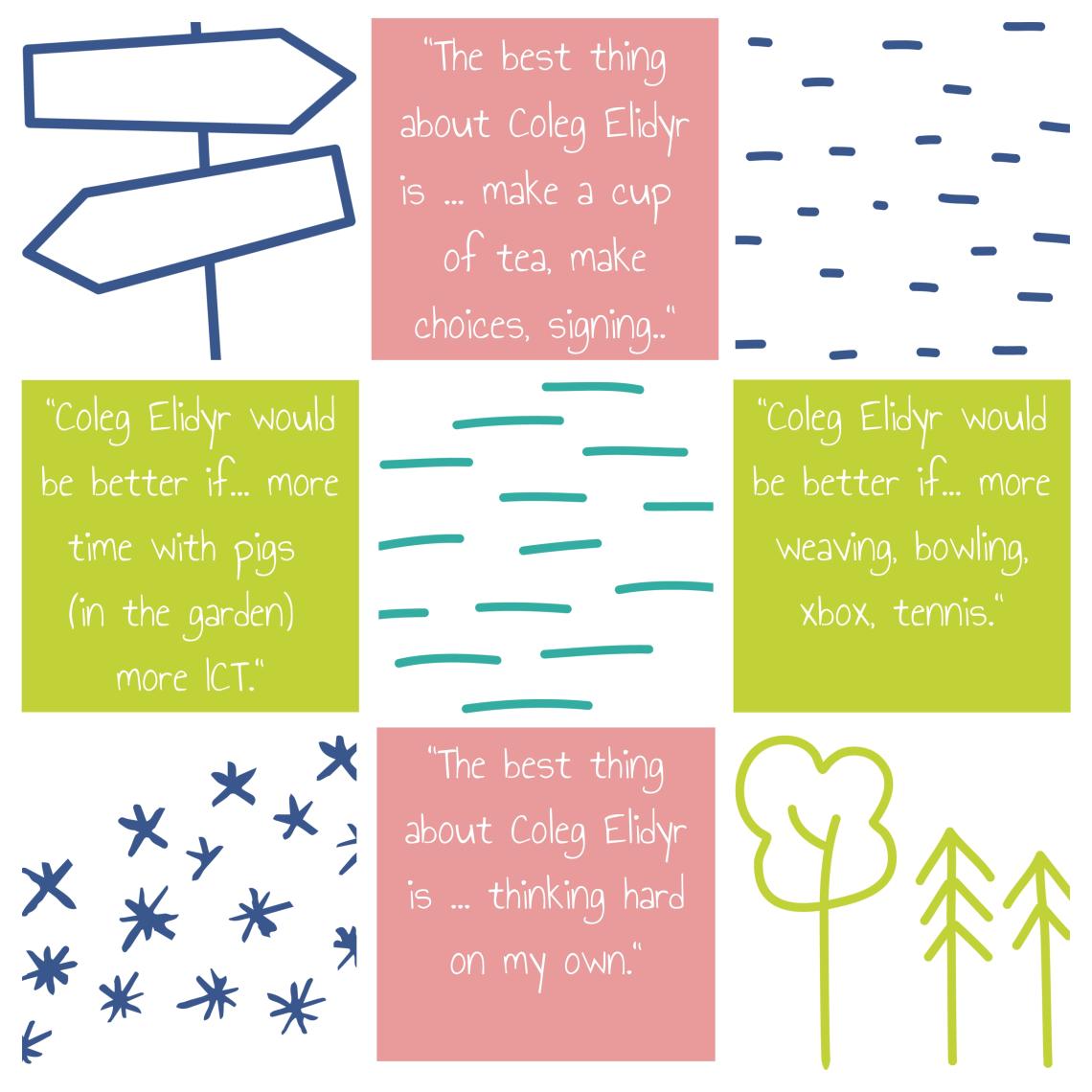 The questions that caused the most uncertainty were around targets. It's difficult to gauge whether in this instance 'I don't know' was used because the question was too complex or because participants genuinely weren't sure about their targets. Either way, this is one area that we will pick up and explore further in the next academic year.
The fact that 100% of learners stated that they feel safe with us, means a lot. It's been a hugely challenging year for our young people and their families. Staff have worked really hard to look after health and well-being and I'm glad to see the impact of that effort reflected in this feedback from learners.

Dai Sibbons, CEO & Principal