Many people who come to work with us as a support worker may have never worked with people with additional learning needs or disabilities before. You might be thinking of applying for one of our jobs but want to know more about what to expect.
What Type of People Will I Work With?
The young people you'll work with are either learners on a Coleg Elidyr education programme or slightly older residents on our Inclusive Lives programme. Each learner or resident lives on site in one of our houses. They all have unique learning and living needs and are carefully assessed so we can make sure that we're offering the right level of support. You are likely to be working closely with a small group that you will get to know really well.
What Will I be Asked to do?
Your role will be dependent on the needs of the individuals you work with and what their interests are. You will be helping them to understand how to carry out simple tasks and become more independent. Getting dressed, washed, cooking, taking part in craft activities, exercising … You'll receive lots of training, particularly around total communication as this is crucial for our young people to be able to express their wants and needs.
Where Will I Work?
Our sites are in rural South Wales. The majority of our jobs are located in Rhandirmwyn near Llandovery, although we also sometimes need staff for Victoria House, which is in Llangadog. If you take on a support worker role you'll move around our site and the community with the young people as they get on with their day.
In Houses
Our houses are large and lively. Bright communal spaces where there's lots going on. The young people and staff eat and socialise together. Preparing meals, doing chores, playing games and music. Support workers help teach the young people to cook and organise their home lives. They also lead by example, communicating simply and clearly  – helping to manage relationships and emotions.
The Gym
Games are regularly organised in the gym and everyone joins in. You can expect to take part in all sorts of activities during the day. Don't forget your trainers!
The Shop
Our shop is exactly what you'd expect from a village store. Young people and staff visit the shop to buy snacks and supplies but it is also a place to build literacy and numeracy skills.
Outside!
Rural life and being outside is a huge part of what we do. We have a smallholding, greenhouses, gardens, acres of land and miles of muddy lanes. Taking care of the animals is something many young people really enjoy and you'll most likely find yourself face-to-face with an alpaca at some point.
Craft Workshops
You might get involved our multi-sensory craft activities such as weaving, woodwork, mosaic making and card printing. These activities are important as they help improve fine motor skills and the repetitive motion of using equipment, such as the weaving loom, can be quite soothing.
Out & About
Youth club nights in the pub in Llandovery, work experience in the Co-op, trips to the cinema. We're supporting our young people to lead more independent lives and they like to get out and about! You could find yourself supervising work in a shop or playing darts in The Plough.
Am I Qualified to do This?
If you are kind, practical, open-minded and friendly you can learn how to do this job. You don't need to have experience in the sector. It is hard work but it's never dull and we guarantee that you will learn lots of new skills and meet some unforgettable characters that could change your life forever.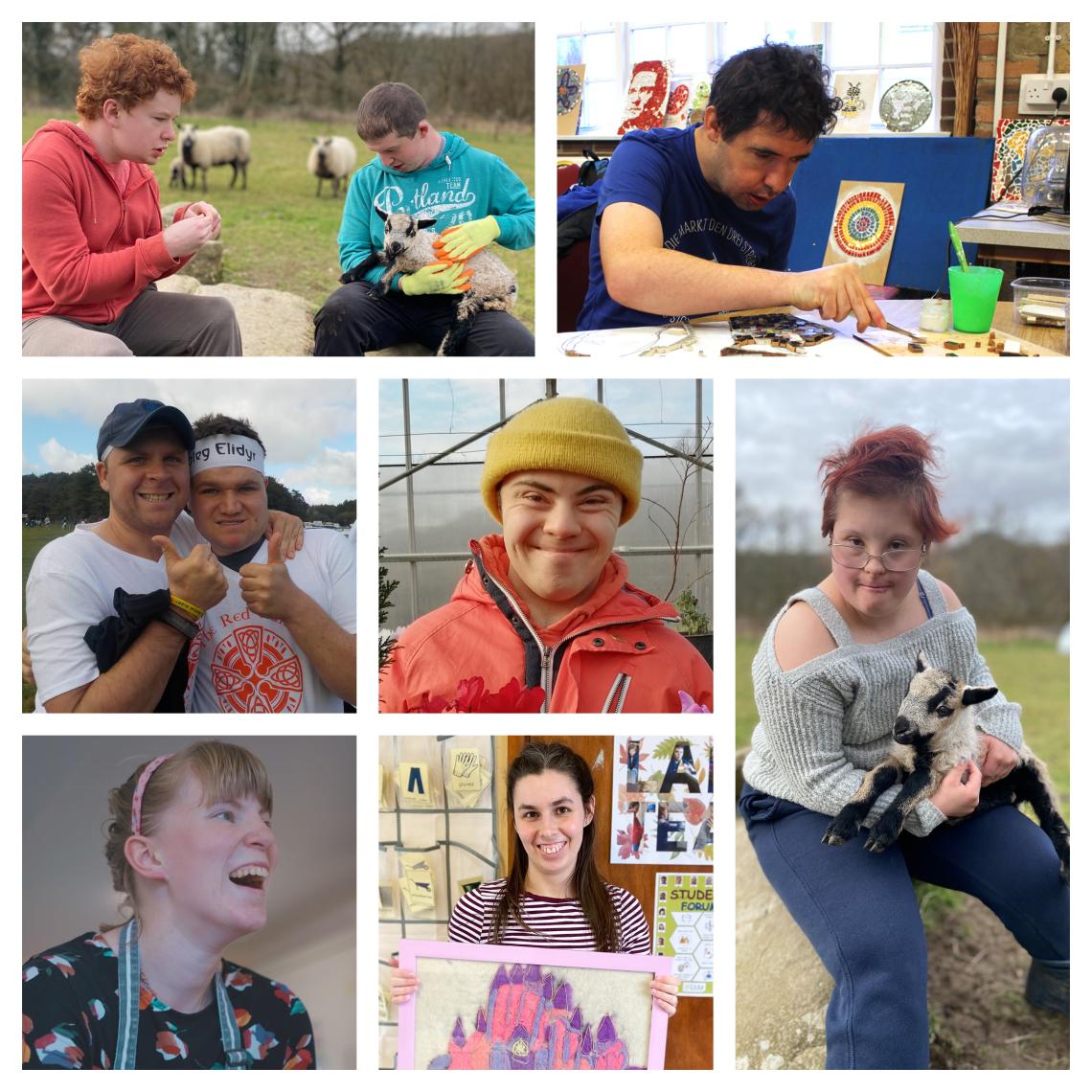 If you're still not convinced about applying for a vacancy then call us for a chat on 01550 760453.
Look at our current vacancies and if there is nothing right now that interests you do feel free to forward your CV with a covering letter so we can consider you for future opportunities. 
My favourite memories are of those evenings in the house with the young people, when we put music on and just danced together as we did our jobs around the house.

Daniela