It's been a busy week for our learners as the academic year draws to a close. First they had their summer ball and now they have just enjoyed their graduation ceremony.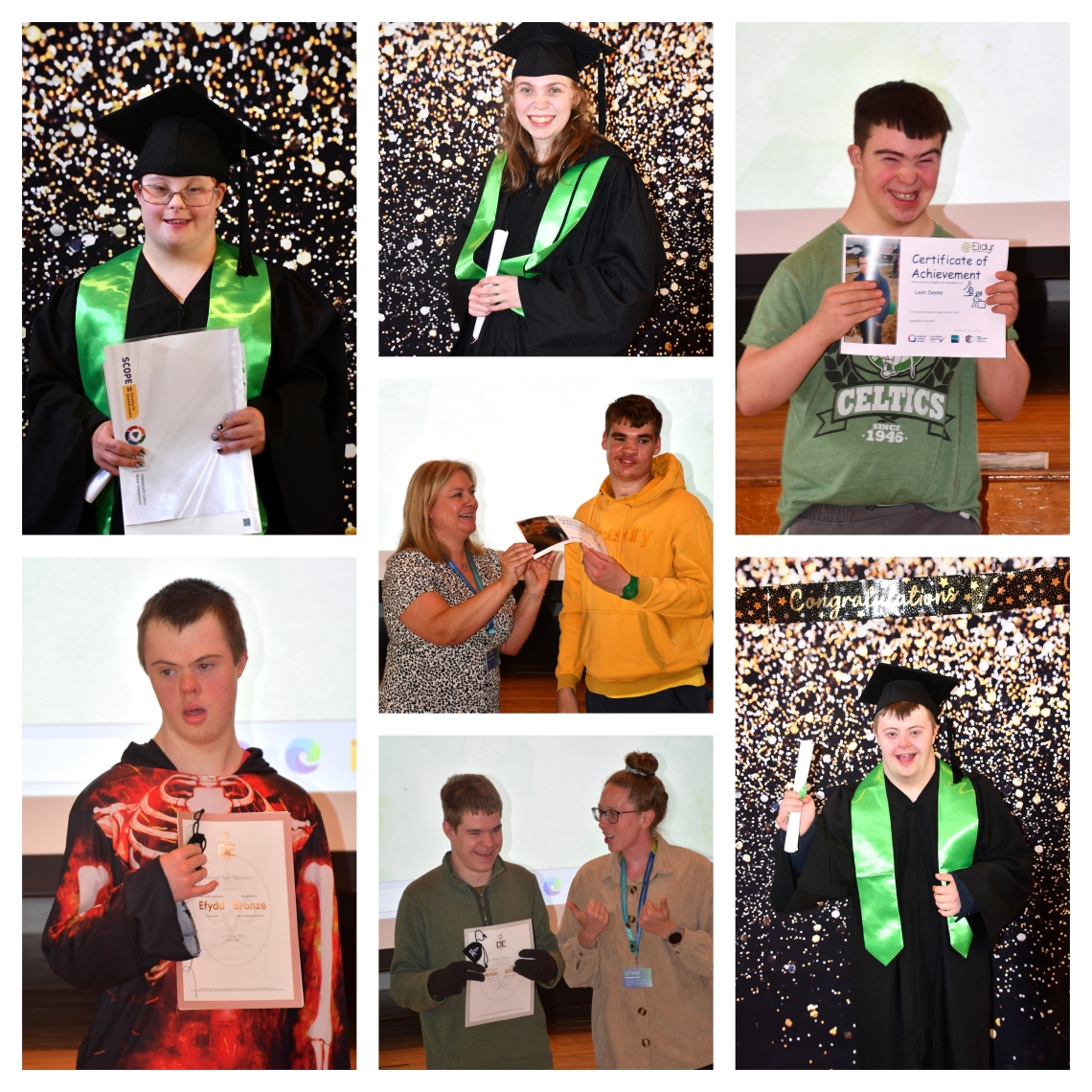 They have been given awards for various things such as Duke of Edinburgh, Bronze and Silver awards.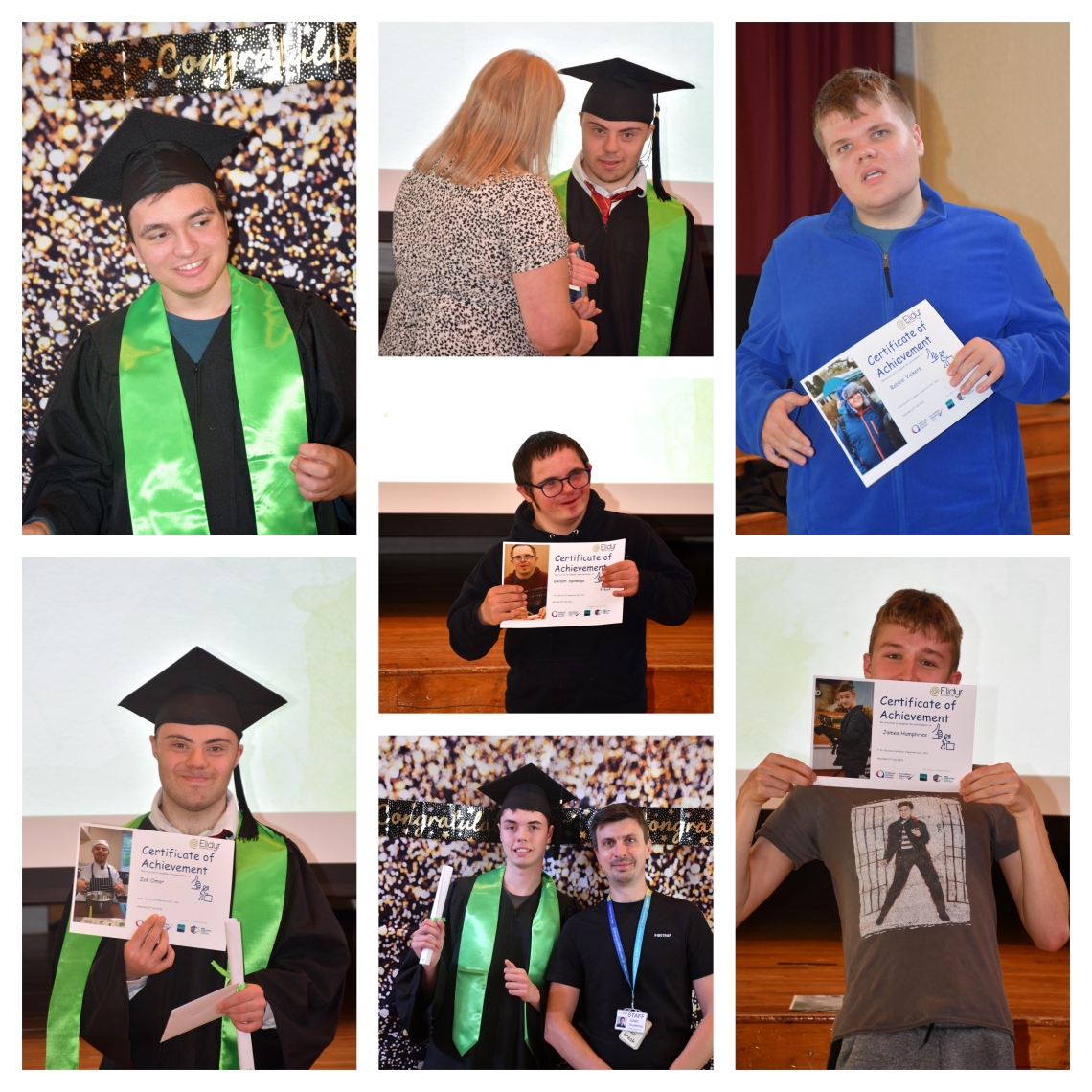 Trophies for participating in Inspiring Skills Wales competitions and certificates for competing in World Skills competitions.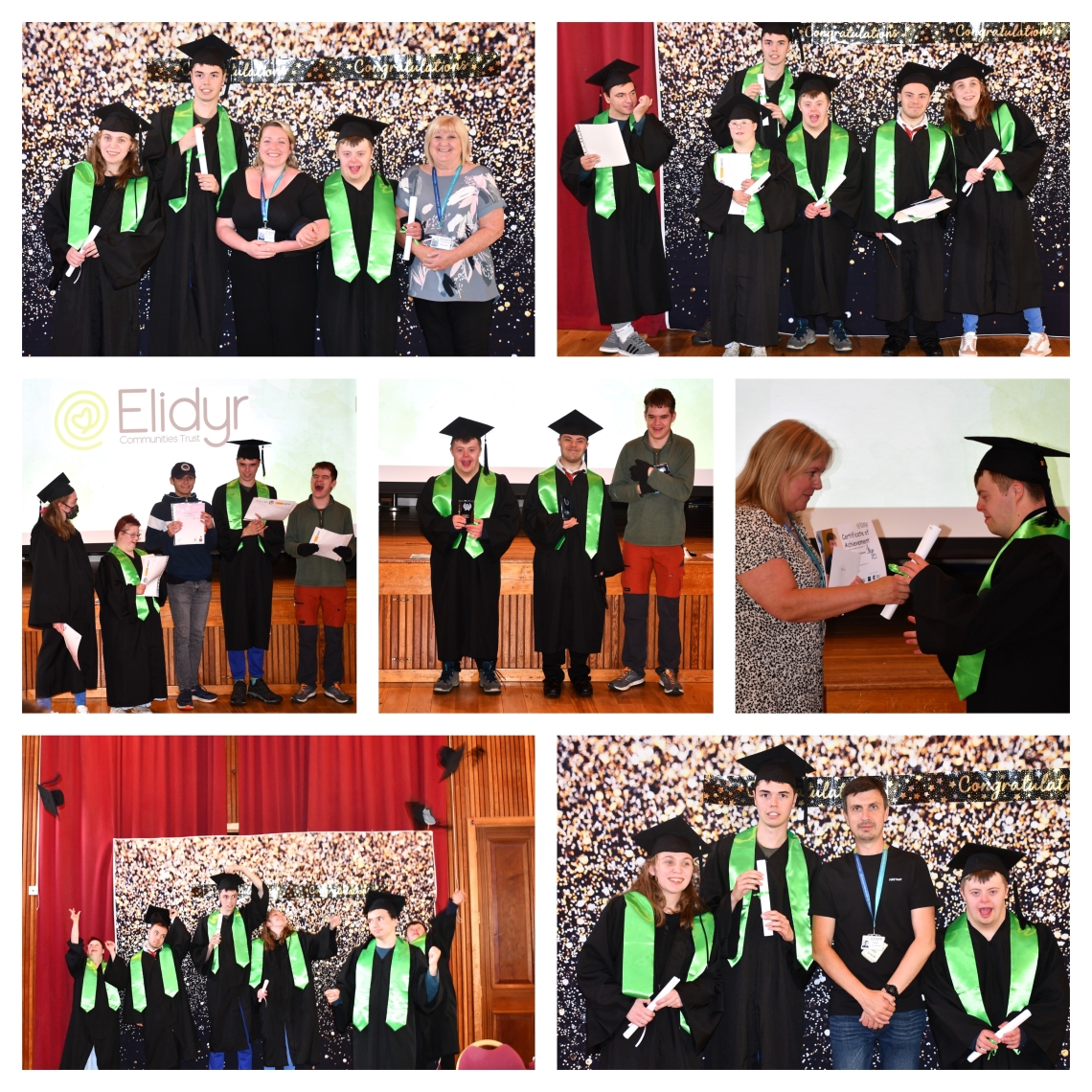 Letters of congratulation from the Senate for the 4 winners of our internal Skills competition and certificates from Agored Cymru for completing external courses in motivation and confidence.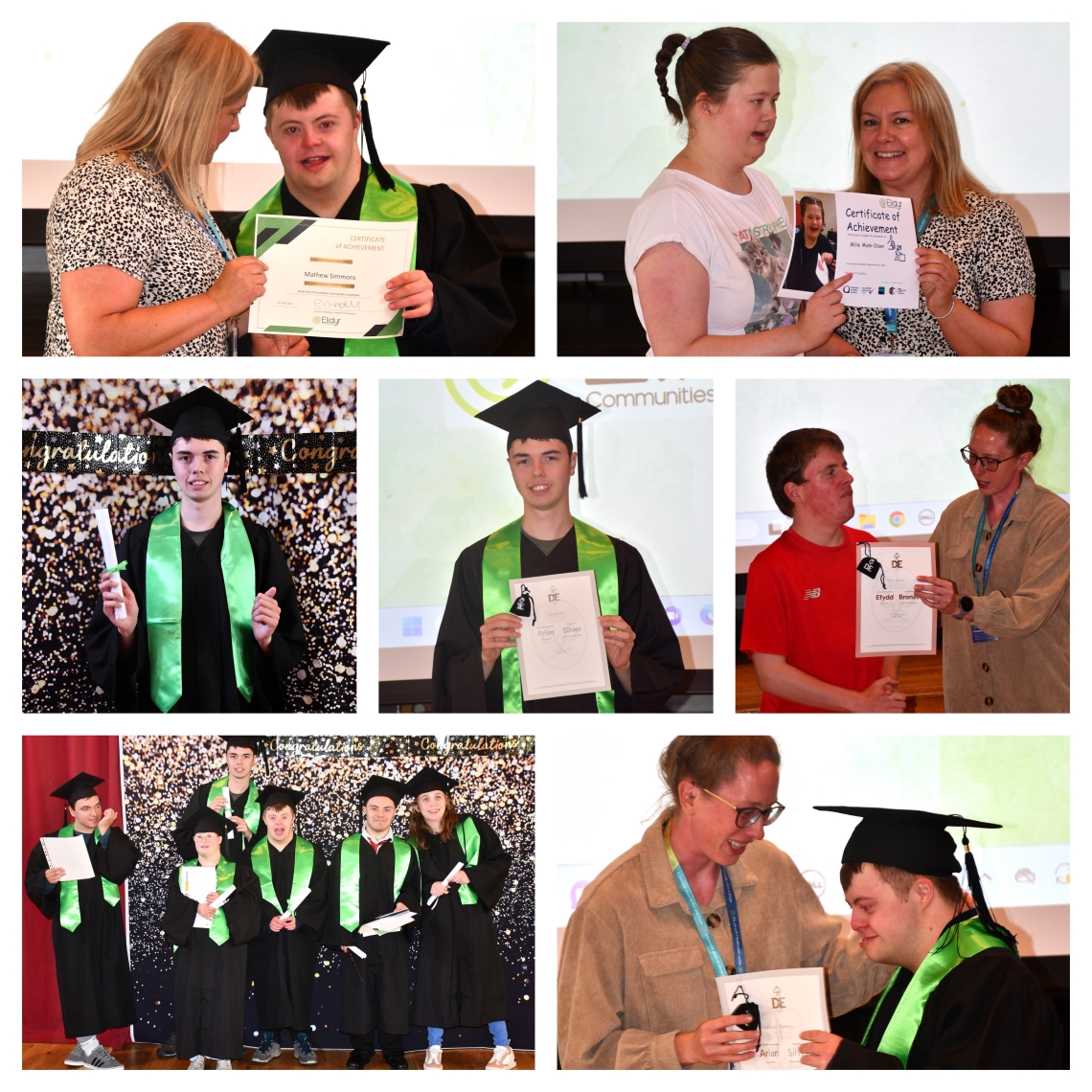 Certificates for completing employability skills training hosted by legacy in the community and certificates of achievement for completing their Skills for Life training here at Elidyr Communities Trust.
And finally, our 7 graduates all received graduation certificates.
Our graduates have all finished their education here with us, and 2 of them now move into our Inclusive Lives provision whilst 5 of them now move onto pastures new, all of them better prepared for their future. 
We wish them all luck and happiness.