We've talked a lot recently about our Bubble & Fizz enterprise and now we'd like to share some of the work created in our mosaic workshop. Residents from Inclusive Lives work with broken pieces of coloured tiles to make some absolutely amazing pieces of art.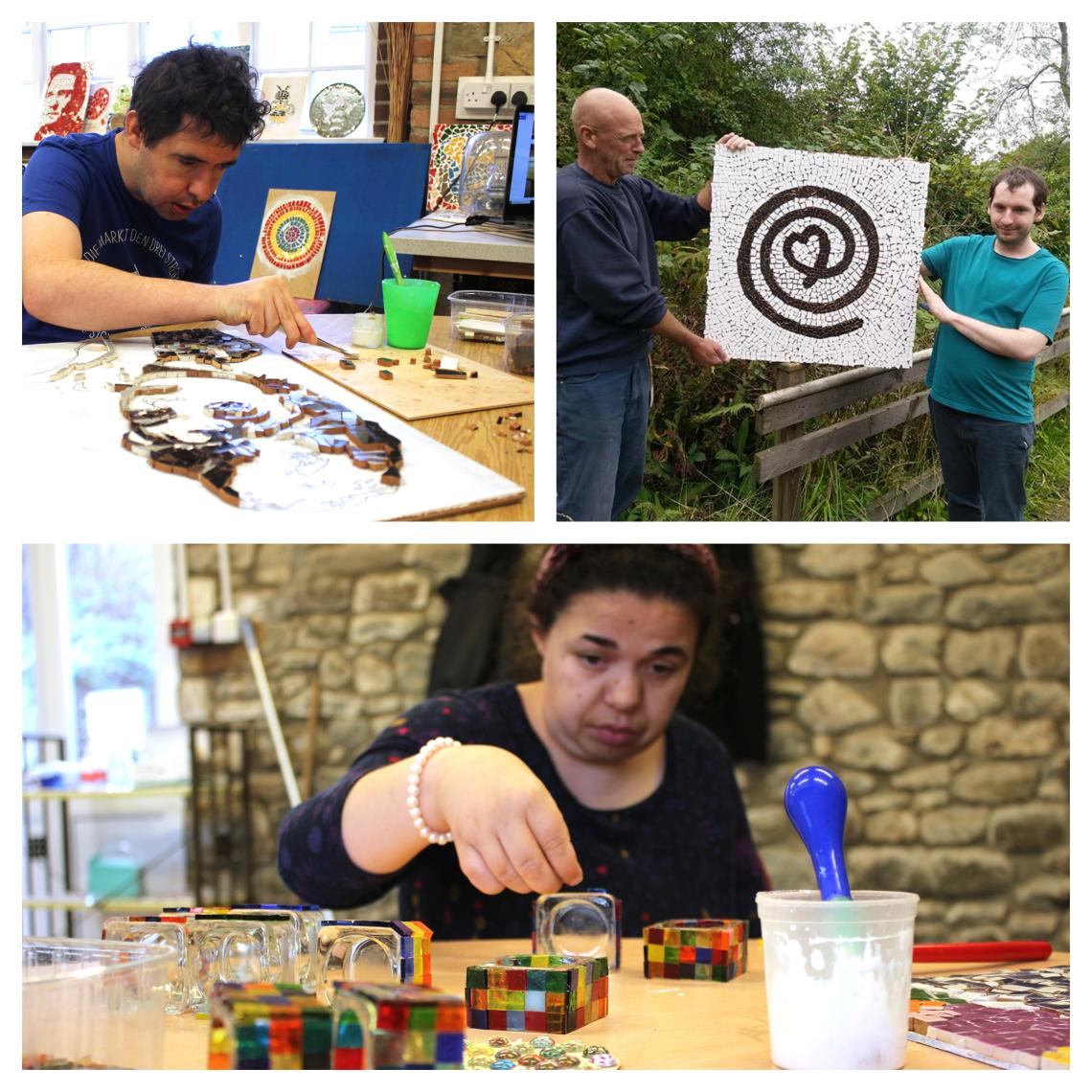 We smash up old tiles and then follow a layout on a large piece of paper. Famous faces, symbols, animals – we've tried lots of different designs and are very happy to take commissions.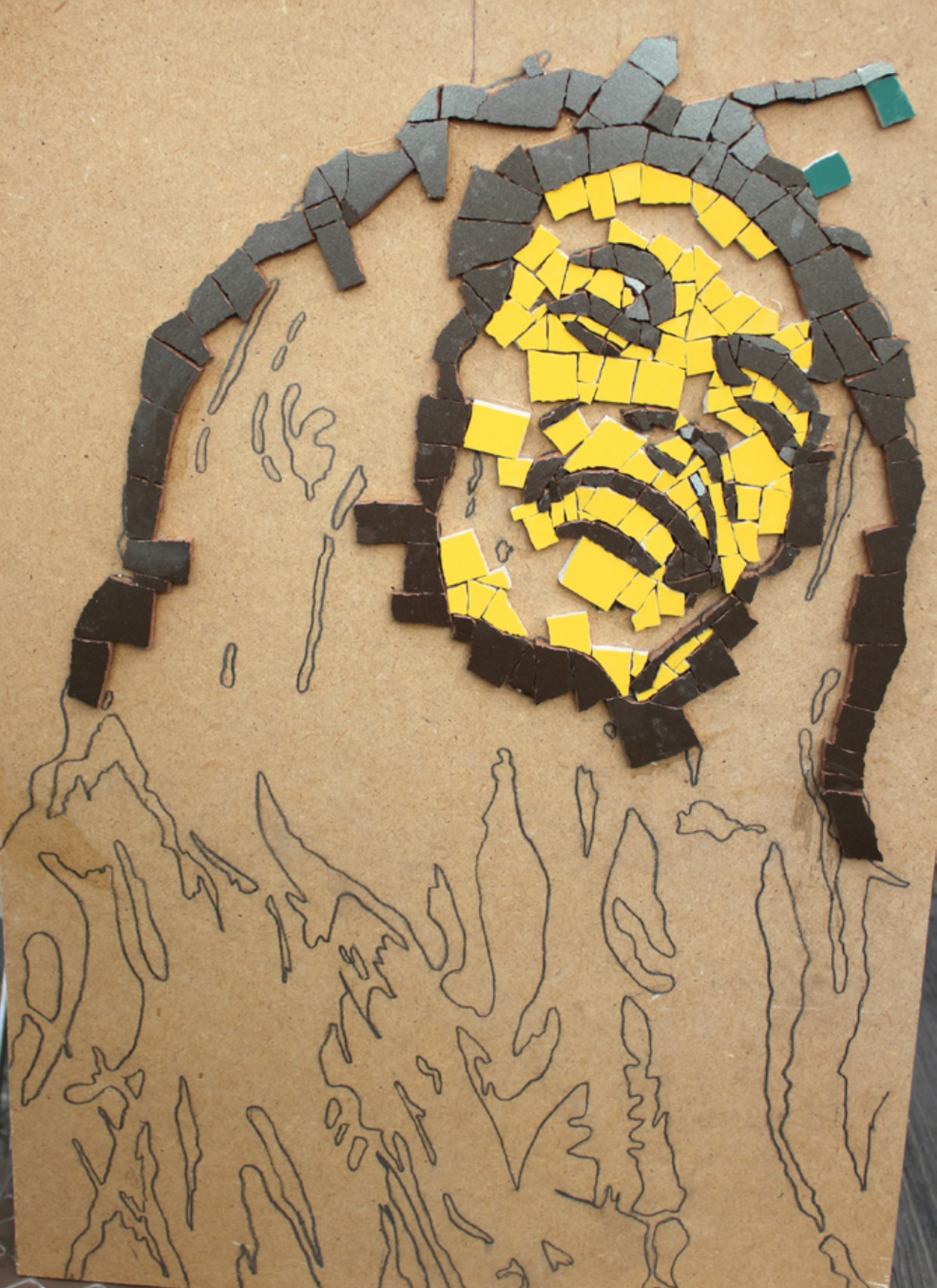 We feel really proud of the work we've created, it wouldn't look out of place in a top gallery! Visit our mosaic making page to see more of our work and our most recent catalogue, showing pieces available to buy.
Creating mosaics is a great group activity. Residents and staff have all learnt together – using individual strengths and ideas to make high-quality, modern mosaics. It's been a real team effort and we're looking forward to seeing what we can achieve next! 

The Mosaic Team