We are delighted to feedback on the success of our recent overseas recruitment campaign. In response to the current national crisis for care support workers across the sector, in February 2022 the UK government added care workers to the shortage occupation list.
This has enabled skilled worker visas to be obtained for care staff.
We decided to take advantage of this change, to offer past overseas volunteers the opportunity to return to us, to work full time. The thinking behind this strategy was simple, we already knew many exceptional candidates, with bags of experience that we would love to welcome back as employees.
The result has been spectacular, we have successfully recruited a total of 23 new care support workers during the last 12 months, bringing us back to our optimum operational capacity.
Former Volunteers Return
Young volunteers from all over the world have been a core part of our team for decades. We give them full training and they live in accommodation on site, usually for a year.
"The first thing we did when care workers were added to the shortage occupation list was to contact some of the fantastic people we already knew. It wasn't difficult to find good people to join our team."
Dai Sibbons, CEO, Elidyr Communities Trust
Santiago is a former volunteer who has returned as a paid up member of our care team. He heard about the changes that would allow him to apply for a skilled worker visa when our volunteer co-ordinator contacted him in January 2022. He gave it some thought and then applied in March 2022.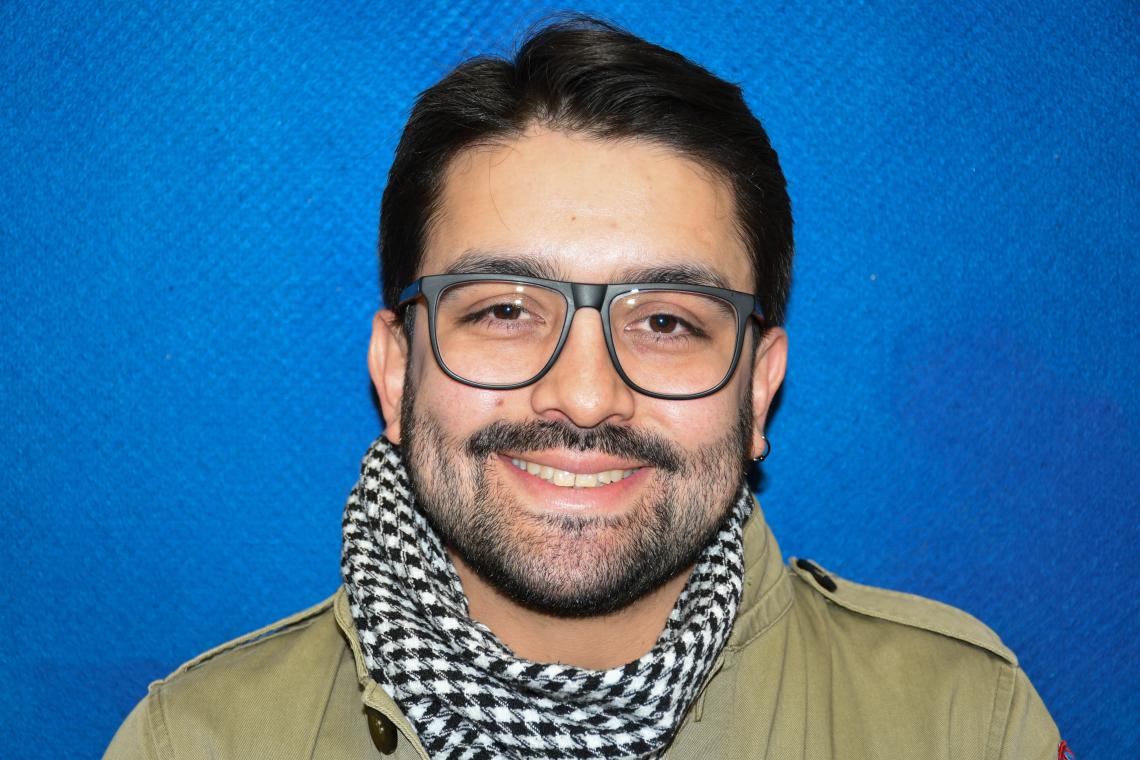 Rewind to 2013 … Santiago's first introduction to Elidyr Communities Trust was when he visited his cousin who was working as a volunteer at Coleg Elidyr.
"My first impression was that it was such a peaceful environment. Additionally, the people were all so nice! I quickly realised that working to help others was extremely rewarding."
Santiago
In December 2015, Santiago joined the team as a volunteer himself, initially with a view to staying for a year. However, having enjoyed the experience so much he stayed longer, leaving in December 2017.
After completing his stint as a volunteer he did some travelling and spent time in the Basque country, India and China before returning to his homeland in Columbia where he worked for Renault as an operational logistics analyst for 2 years. When the call came through inviting him to return, Santiago decided to go for it!
"It was an easy decision. I was very happy to be able to return to continue the kind of work I'd been doing previously. The calm environment appealed as did the opportunity to help others again."
Structured to Support People From Overseas
With an established programme to recruit volunteers form overseas, we understand how to support people both practically and emotionally to live and work so far away from home. Helping individuals to find accommodation and adjust to life in the UK is something we've mastered! We decided to set up additional accommodation on site for new recruits to help ease them into their new roles.
"I was helped with the initial visa application, ensuring it was completed correctly. I also got accommodation on site rent free for the first month, and help with the cost of food. Additionally, the organisation honoured my existing holiday plans allowing me time off to travel to watch the football world cup in Qatar!"
Santiago has now been able to rent a flat in the local town with two other overseas workers from our team, and they have been able to buy a car which they share. This gives them the freedom to explore the surrounding area in their spare time and enjoy much more of what Wales has to offer.
A Recruitment Pathway For the Future
Many organisations using the skilled worker visa scheme may need to invest significant resources in finding potential candidates. Instead of actively promoting the scheme externally, we hope in the future that we will be able to use the scheme as a natural progression for the best volunteers.
Santiago is able to work with us for 5 years initially, but thereafter he would be able to apply for a permanent residential visa, something he's very keen to do.
"The best part of this role is being part of what the charity aims to achieve and helping the learners and residents. I would say to any volunteers that have the opportunity to become paid employees, be brave, have an open mind and go for it! You won't be disappointed!"