Pumpkins you say?
Tutor Group 1 had a successful morning out choosing pumpkins at the local Sennybridge Pumpkin Patch, to bring back for Tutor Groups who requested them! And, as part of their Community Participation target - they communicated likes and dislikes when choosing their pumpkin. Well done guys!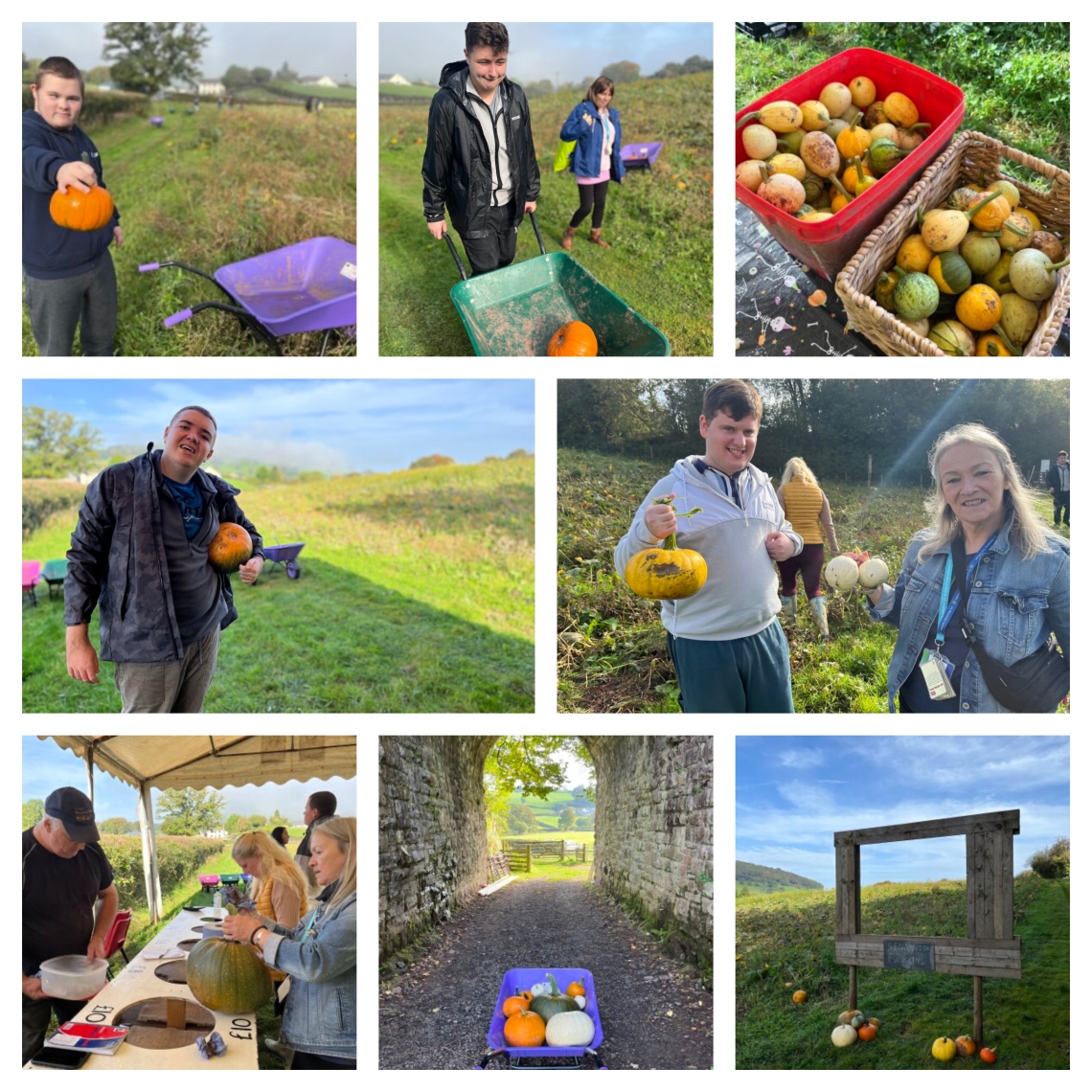 Did you know?
Although we often think of pumpkins as vegetables, they're actually fruits!
There are more than 45 different types of pumpkin, with fun names like Baby Bear, Spooktacular, Ghost Rider, Tricky Jack, and Sweetie Pie.
The learners will be taking part in a ghoulish competition held before Half-Term for the best carved pumpkin in each of the Tutor Groups. We are sure there will be some scary entries! Good luck everyone