Our Skills for Life Programme focuses on gradually reducing support and ensuring the skills acquired during the Foundation Education Programme are consolidated and expanded.
Getting out and about is a really important part of the programme.
The Kantele and shop classroom learners have been incredibly busy this past week working on their targets. They visited Llandovery train station on Tuesday so that Kieron, Ioan and Elin could research the train times in preparation for travelling in the wider community.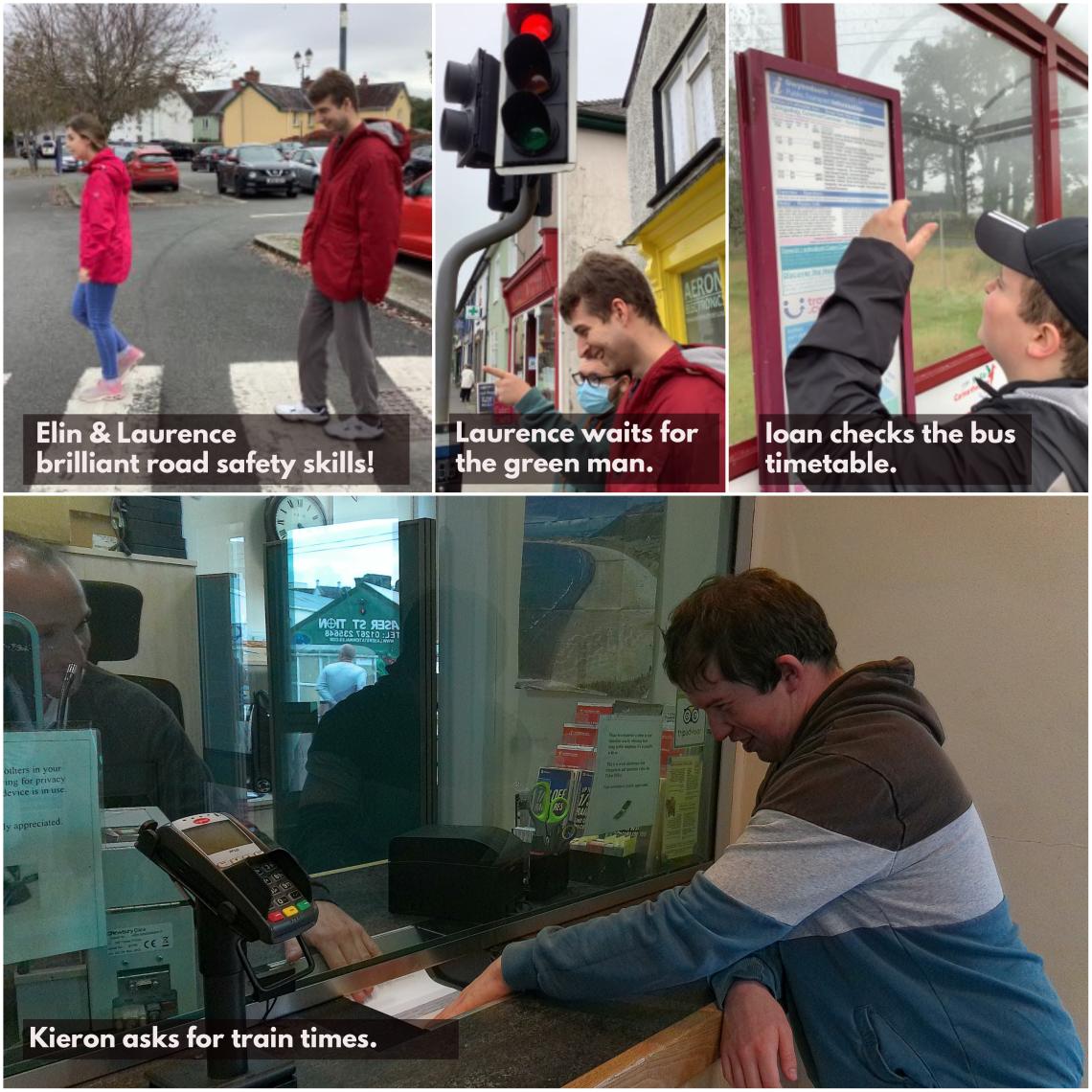 On Wednesday, the learners then visited Llandovery bus station and a bus stop in Llangadog so that they could research local bus times. They all did incredible work in finding the correct bus times on the timetables that could take them far and wide. 
Whilst out in the community, this gave them a chance to also practice and learn about road safety. They each learnt about crossings and when it is the correct time to cross safely to the other side of the road. 
To find out more about our Skills for Life Programme please do get in touch.