This week has been a training week here at Elidyr Communities Trust, with a full programme of training and staff development for both new and established members of staff. Alongside periodic refresher training throughout the year we hold these focused training weeks at the start of each term.
This week's training includes;
Total Communications

Fire Awareness

First Aid

Autism Reality Experience

Maybo
The Autism Reality Experience is an opportunity for our staff to experience what it may be like to live with autism. The Autism Reality Experience is an innovative, immersive and hands on training which has been developed to give non-autistic people an experience of the sensory processing difficulties faced by people on the autism spectrum. This is delivered in a mobile simulator, and helps our staff to better understand the difficulties that face many of our learners and residents on a daily basis.
Staff are asked to take part in practical tasks requiring dexterity, amid flashing lights and loud noise whilst wearing heavy gloves and glasses that reduce vision, at the same time needing to remember a specific piece of information. Quite challenging!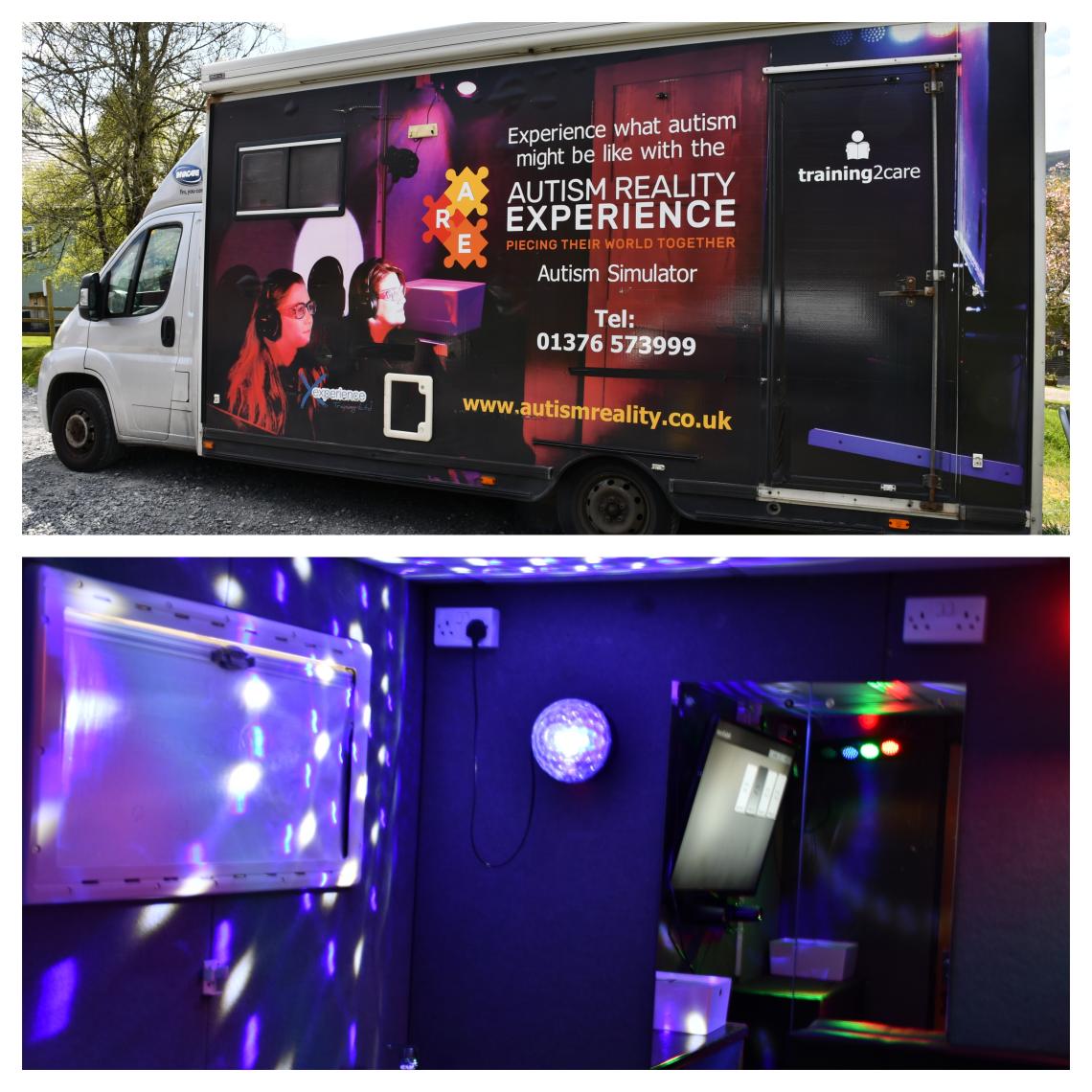 Maybo is passionate about the delivery of person-centred, human rights-based models of care that reduce the need for restrictive practices and improve service user's quality of life.
Their learning methods are consistent with the principles of positive behaviour support, focusing on primary and secondary strategies for preventing and defusing behaviours of concern. This helps staff to:
Better understand a person's physiological and emotional needs

Improve their environment

Recognise and reduce restrictive practices

Engage them in ways that reduce behaviours of concern

Promote respect and choices for the individual
Alongside proactive strategies to reduce behaviours of concern, they teach reactive strategies to safely de-escalate emotive situations. In some settings physical skills are occasionally needed to create safety and they provide this by using simple low arousal methods for use in last resort.
Additionally, 5 members of staff will become qualified Maybo trainers under their 'train the trainer' scheme which will enable them to teach Maybo techniques to others in the future.