Charities rely on Trustees, and this #Trustee Week we thought we'd delve into the experience of one of our Trustees, Wyn Llewelyn.
Wyn is part of a small but dedicated Board of Trustees, who have oversight of all our decisions and help to shape the charity's direction and purpose.
Our commitment to the young people we work with, their families and the authorities that fund them, requires Trustees with compassion as well as intelligence and experience.
Giving Something Back
In 2015 Wyn Llewelyn returned to Wales to live and wanted to find a local charity where he could contribute something useful. He'd held several Non Executive Director roles in the past and was keen to offer his services. After spotting an advert in the paper he arranged to come and visit Elidyr Communities Trust.
"I was so impressed by the location and its wide range of resources, all dedicated to the development and wellbeing of the young people on site. In addition, the enthusiasm and commitment of the CEO were both palpable and infectious!"
Following his first visit, Wyn signed up to be a Trustee, and has now been involved with our work for eight years. Apart from being wowed by the tour (most people are!) he was attracted to the role because he thought our future aspirations were interesting and his experience would be able to make a difference.
Helping Meet Aspirations
Since Wyn joined the Board of Trustees, the charity has invested significantly in facilities on site including many large-scale building projects such as accommodation, a gymnasium and most recently a new education hub.

The charity also went through a large rebranding exercise in 2019 that Wyn was actively involved in.
Trustees support the leadership team and help to steer the overarching objectives of the charity. Wyn has been instrumental in helping the organisation to create a new five year strategic plan.
"Being a Trustee at Elidyr Communities Trust has been a fulfilling experience. It has been a joy to witness the charity grow and achieve many of its challenging aspirations during the years I have been involved."
A Rewarding Role
Whilst the charity benefits hugely from the experience of Trustees like Wyn, being a Trustee can also reap its own rewards for the individual.
Apart from getting involved in strategic planning, our Trustees are also part of the wider Elidyr Communities Trust family, attending seasonal events and mixing with families and young people. They regularly meet learners, who share what's important to them through presentations at Board meetings. This means the Trustees stay connected to the young people, and vice versa.

"It does make a difference to the role, that I have the opportunity to come to site and hear from the young people themselves. As a Board we are making decisions that will impact the lives of these people, so it's important to understand what their stories are, and exactly how we can make a difference."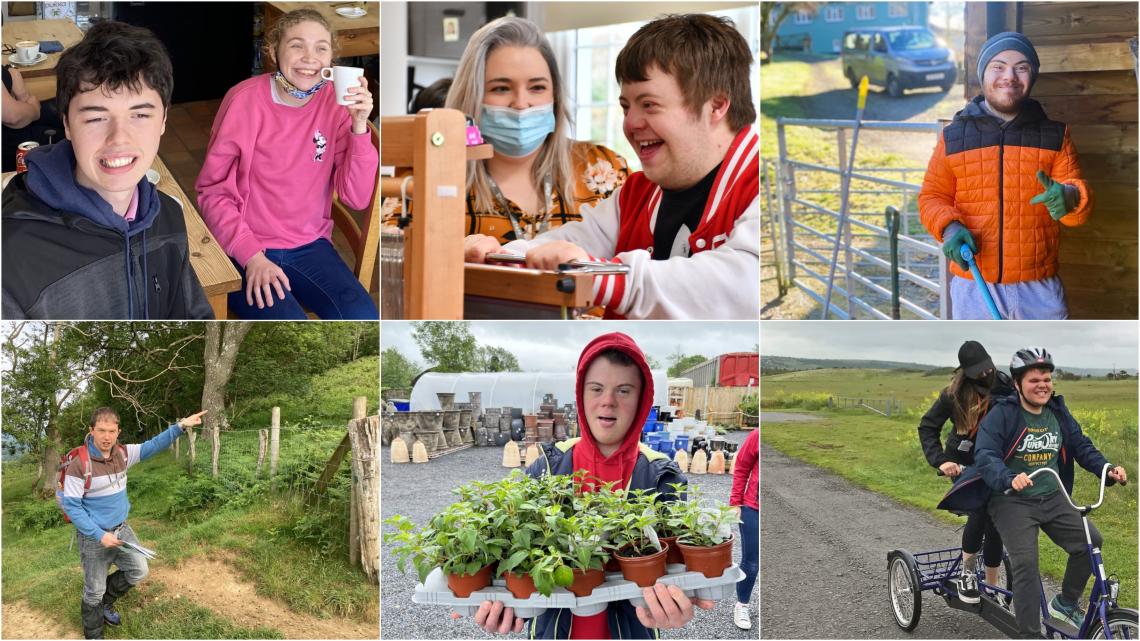 Become a Trustee
We believe that every person, regardless of learning ability, should lead a life full of meaning and purpose. We need individuals like Wyn, who have given years of service, to help us achieve this.
"Now is a really exciting time to join the Elidyr Communities Trust Board of Trustees. We are soon to implement our new strategic plan to grow the charity. We want to give more young people the opportunity to access the life benefits that our approach offers."
We have ambitious, exciting plans. If you're feeling ready for something new to get your teeth into, we'd love to hear from you!
Read more about the kind of person we're looking for to become a Trustee, or contact Dai Sibbons for an informal discussion on 01550 760450 or davidsibbons@elidyrct.ac.uk.