This week some of our learners visited Newton House, which is a historic house located in the Dinefwr Park estate, Llandeilo.
They looked at some of the old paintings of people who used to live there and talked about the history of the house. 
They visited lots of the different rooms and in one of them they found two sofas that were used in the set for the tv drama Downton Abbey. Well, they just had to try them.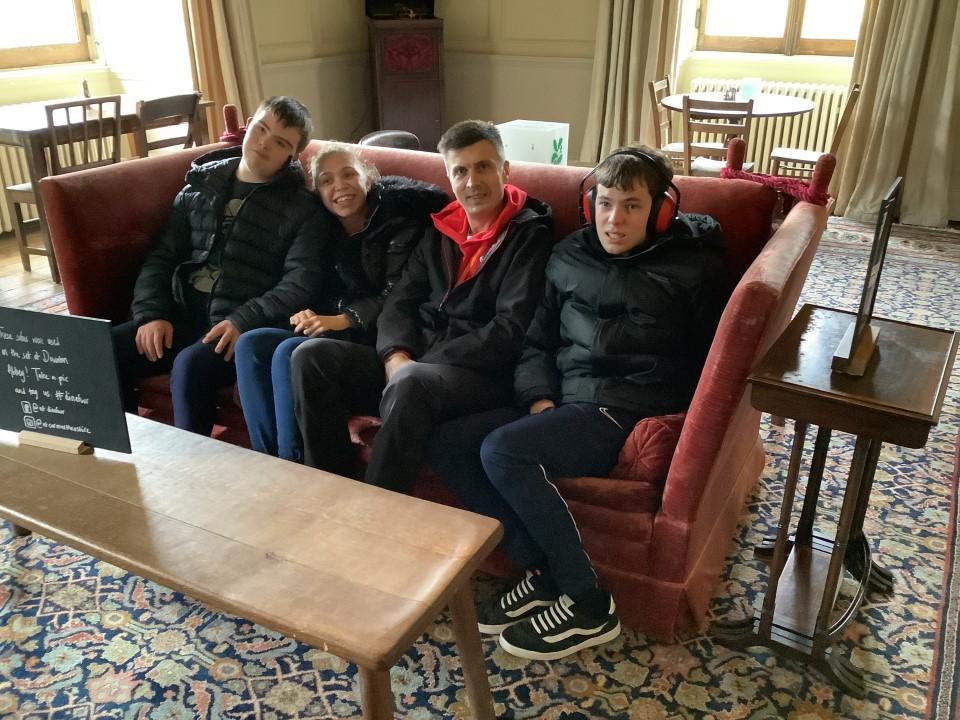 Every room in the house was different. In one of these rooms, they found some top hats. They thought these looked very funny and decided to try them on and take a selfie. Don't they look good?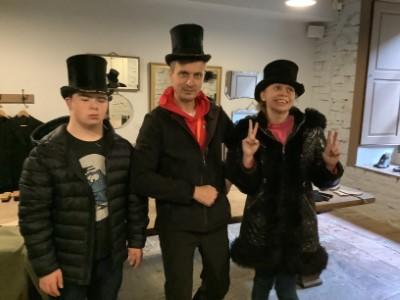 After they finished visiting the house, they had a well-deserved cup of tea in the cafe!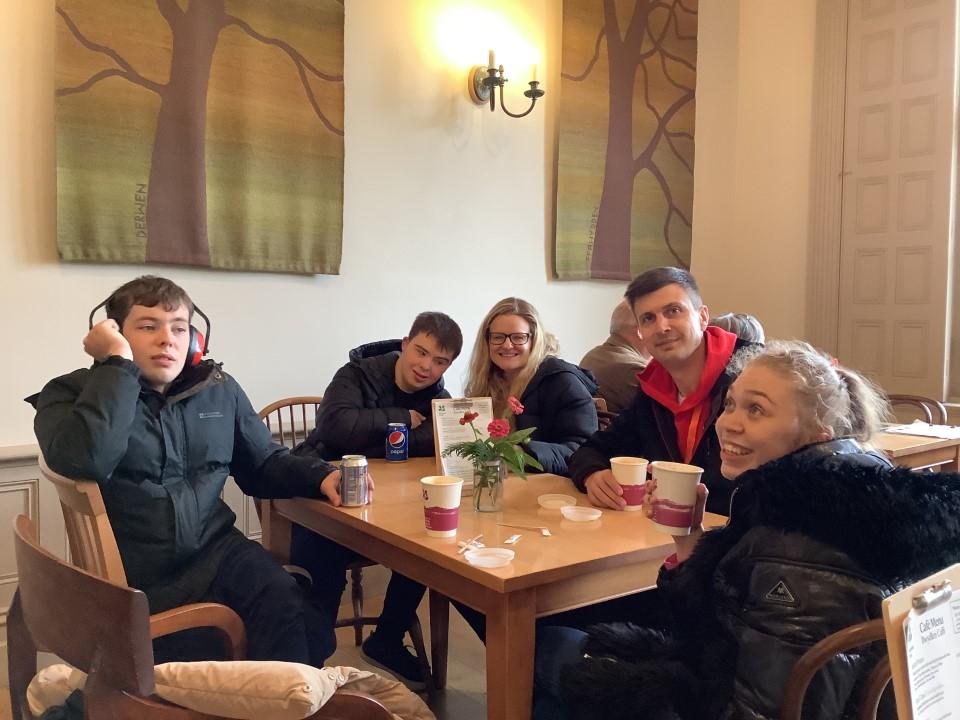 Everyone enjoyed it so much, that they have decided to do this again!