The sensory learning/woodwork tutor group had a lovely adventure earlier this week at Pembrey Country Park. They got to test ride bikes at the bike mobility centre that's situated there.
Robbie, Jed, Rhys and Shane enjoyed the cycling experience, and didn't let the rain stop them! Throughout the year we have been introducing a variety of activities for learners to do in their free time. Several young people had shown an interest in using the tricycles we have on our site during their gym sessions, so we thought we'd create an opportunity to let them use suitable bikes in a different setting.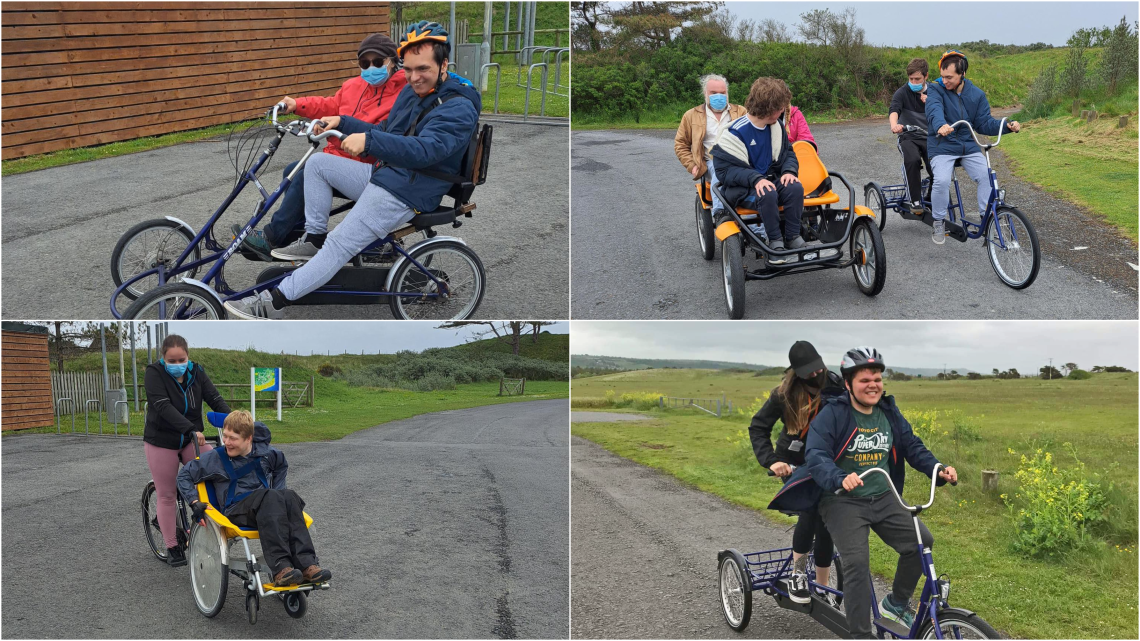 As well as being great fun, the experience also gave the learners confidence, and the chance to work on their coordination in a new environment.
After the bike ride, we went to the cafe for a well-deserved lunch. It was a much-needed refreshment break but also gave the group the opportunity to practice the skills they use onsite, in the wider community.
Everyone enjoyed it so much, we're going back next week!