The Bubble & Fizz team went back to school yesterday taking their soap making workshop to Ysgol Dyffryn Aman in Ammanford. They were invited by ALN teacher Rebeka Nicholls whose class welcomed us with real enthusiasm.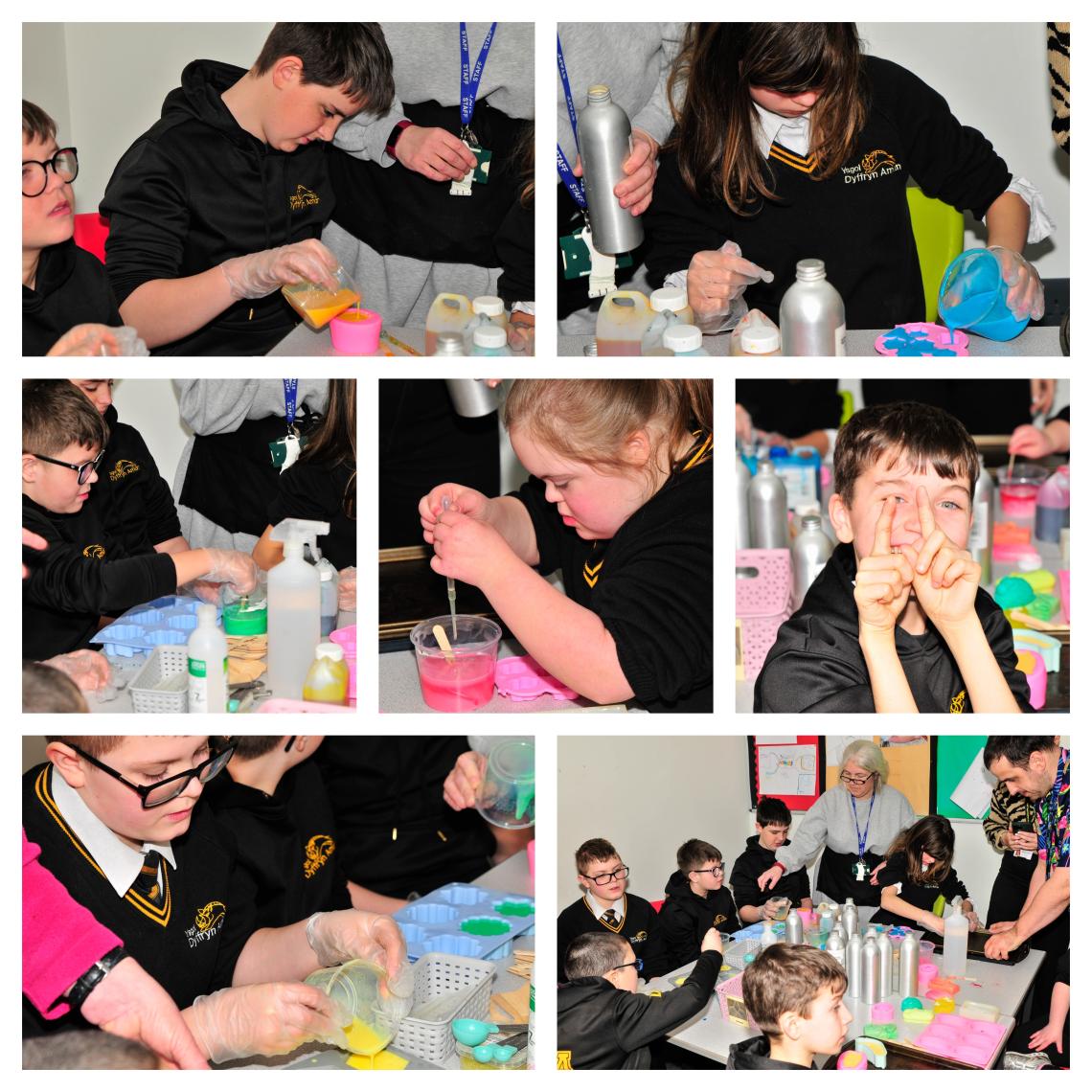 All the students were able to choose which soap mould they wanted to use along with the colour and fragrance. They were shown how to draw up the colour dye through a pipette to add to the natural coloured soap and stir it in really well. 
Next they repeated the process with their chosen fragrance and then poured the mixture into their moulds before waiting for the soap to set.
They really enjoyed the very sensory experience and we will be going back to Ysgol Dyffryn Aman next week to share the workshop with some more students.
Thank you so much for having us, we really enjoyed sharing our soap making skills with you.