Zak and Ellie recently had the opportunity to compete in the WorldSkills UK Horticulture competition in Cardiff. They had two tasks to complete:
 To plant seasonal vegetable seeds. 
 To design a planter for immediate sale and then follow their design to create it.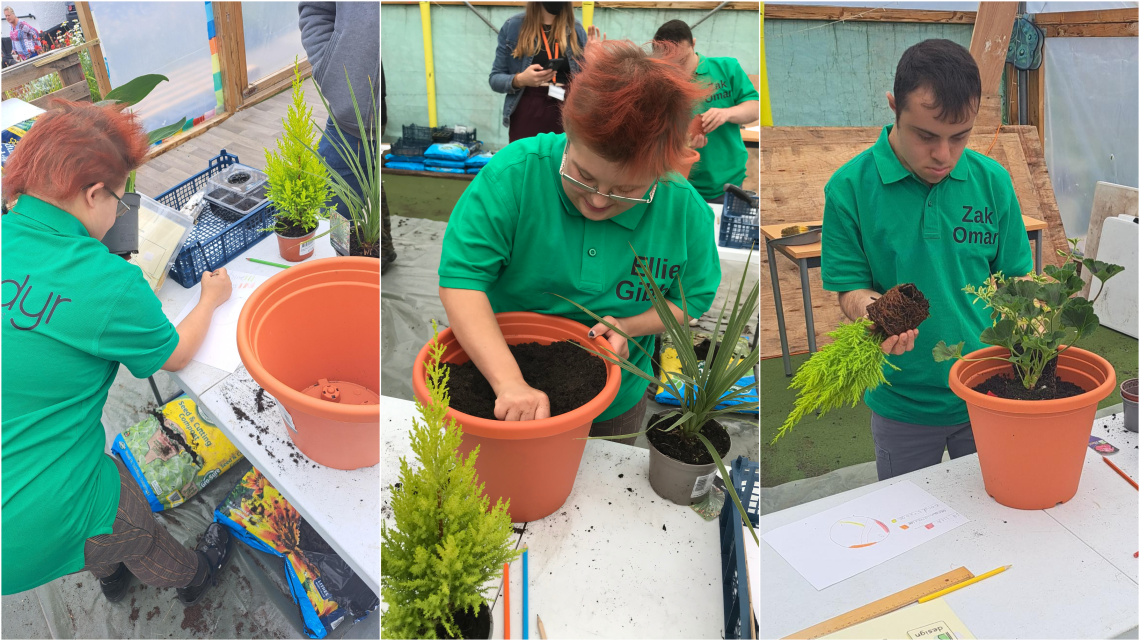 Nicole and Chris, our staff members that went on the day, reported that both Zak and Ellie did amazingly well, doing all the tasks independently and showing true skill in their work.
The experience of participating boosted their confidence and demonstrated they're  refining the skills they've been building up over time. Both coped with the unfamiliar situations well and shone during the tasks. As part of the process, they explained why they choose specific plants and how to care for them, despite the fact the person was unfamiliar to them.
It was great to be involved in something with lots of other people. Being part of the WorldSkills competition is exciting for the learners as it brings a certain sense of importance and gravitas!
We will find out whether they will go through to the next stage later this month.
Well done Ellie and Zak, we are very proud of you both. fingers crossed!!!