Millie, Zak, Ethan and James took on an engineering challenge. Picking up an Easter theme they read the classic "Peter Rabbit" together and then they were faced with a challenge from Mr McGregor himself - Could they design and build a fence to keep Peter away from his prize carrots?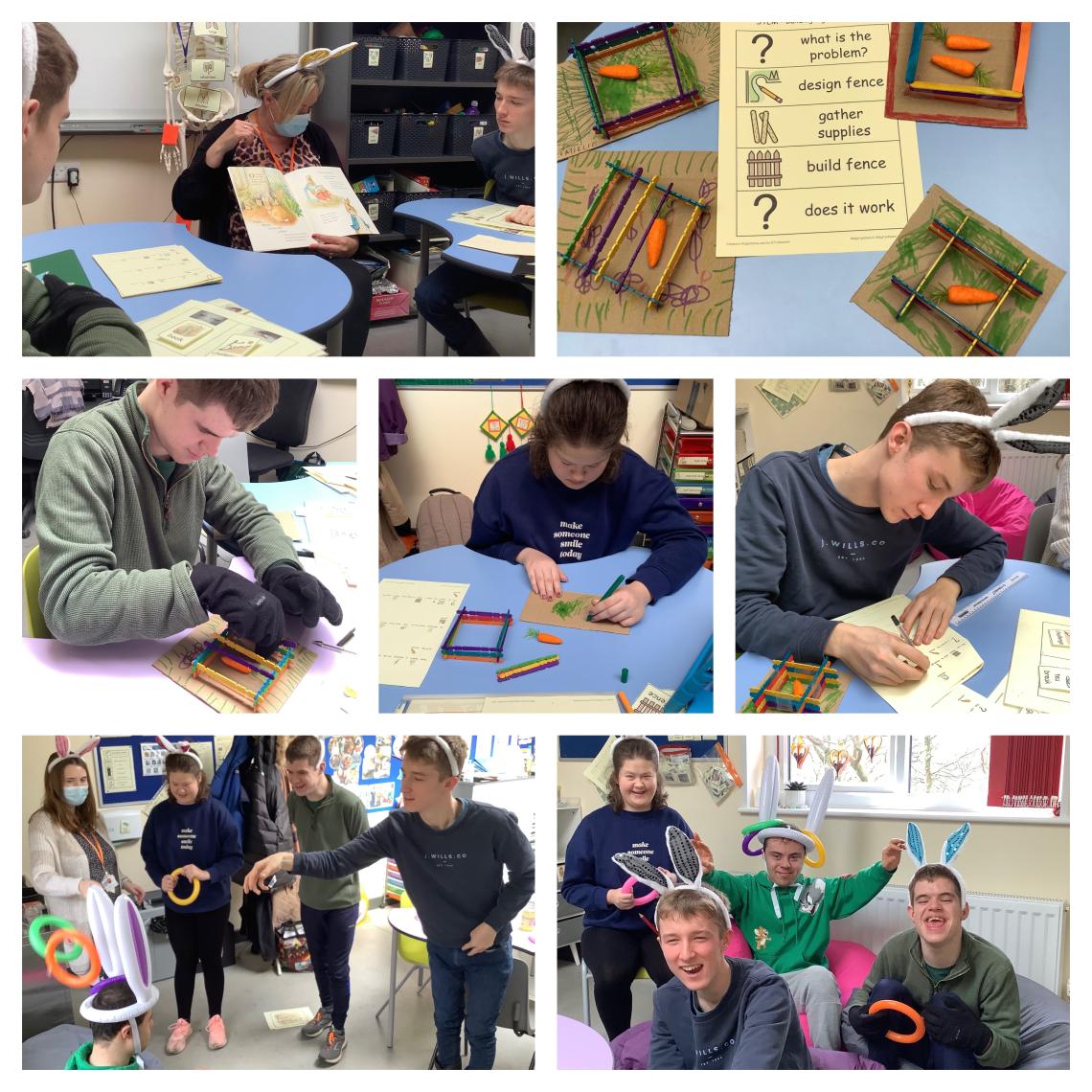 They took this challenge very seriously and made some pretty sturdy fences. They spoke about how they could improve their designs , James thought an electric fence would definitely deter Peter Rabbit and Ethan thought barbed wire would also be a good addition. Zak said he would put netting on top of his and Millie said she would make hers bigger.
Some great structural ideas were shared, with all of their finished fences being completely different. They recorded their results on worksheets and all agreed that they had completed the challenge . After all their hard work they finished the session with a fun game of Rabbit Hoopla.
Classroom 1 are definitely hopping into Easter!