We've got lots going on in the mosaic workshop in the run up to Christmas. The Inclusive Lives residents behind the amazing art works have become more confident and focussed over time. We're really proud of their achievements.
Our Audrey Hepburn mosaic recently raised £100 for charity. The work was much admired and the team have since been commissioned to do another.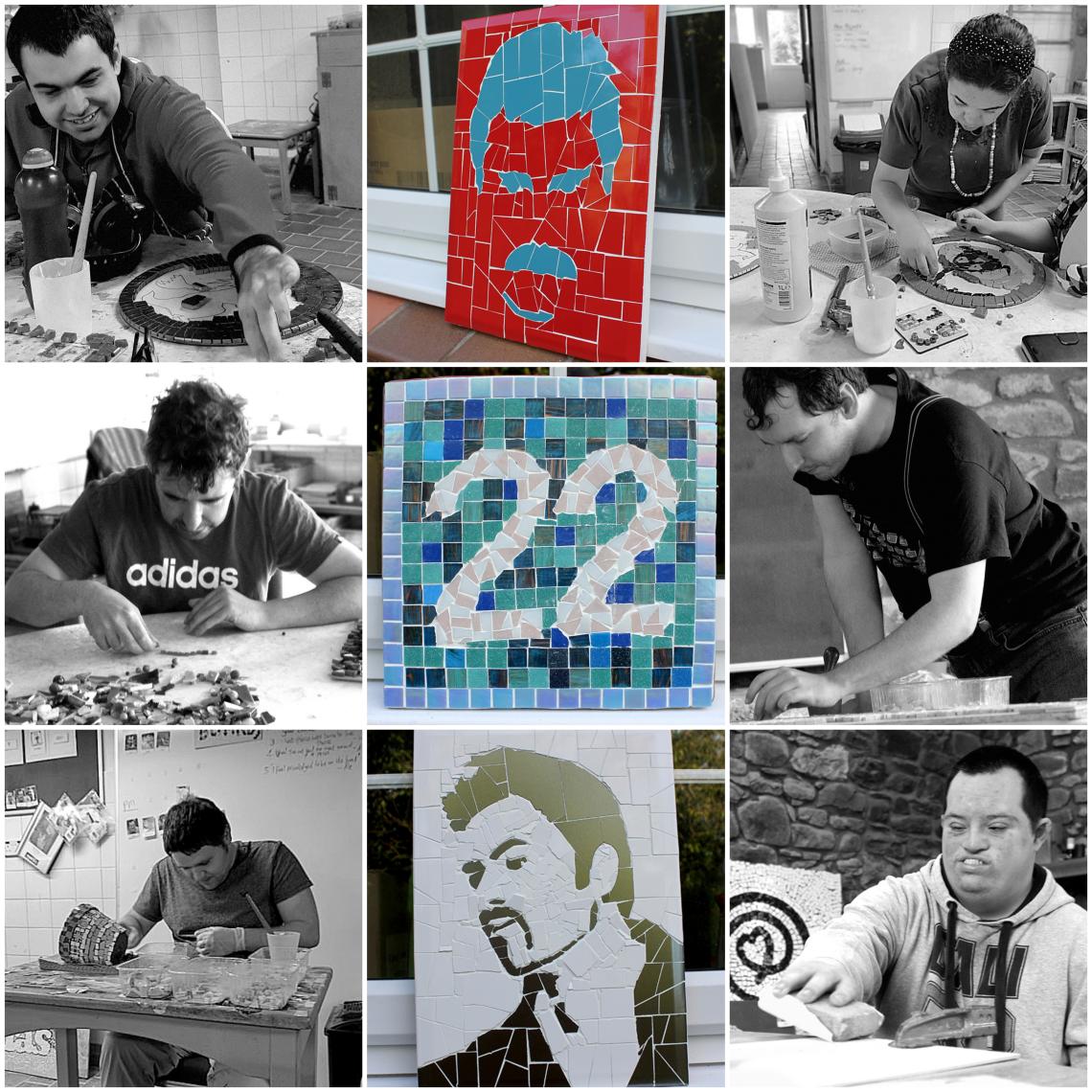 Leaving the studio in the past few weeks has been Nelson Mandela, George Michael, and Freddie Mercury. We've also had a bit of a Tom Jones challenge on the go between Scott, our mosaic tutor, and Jared one of our residents. Jared has developed a real style and created something quite spectacular.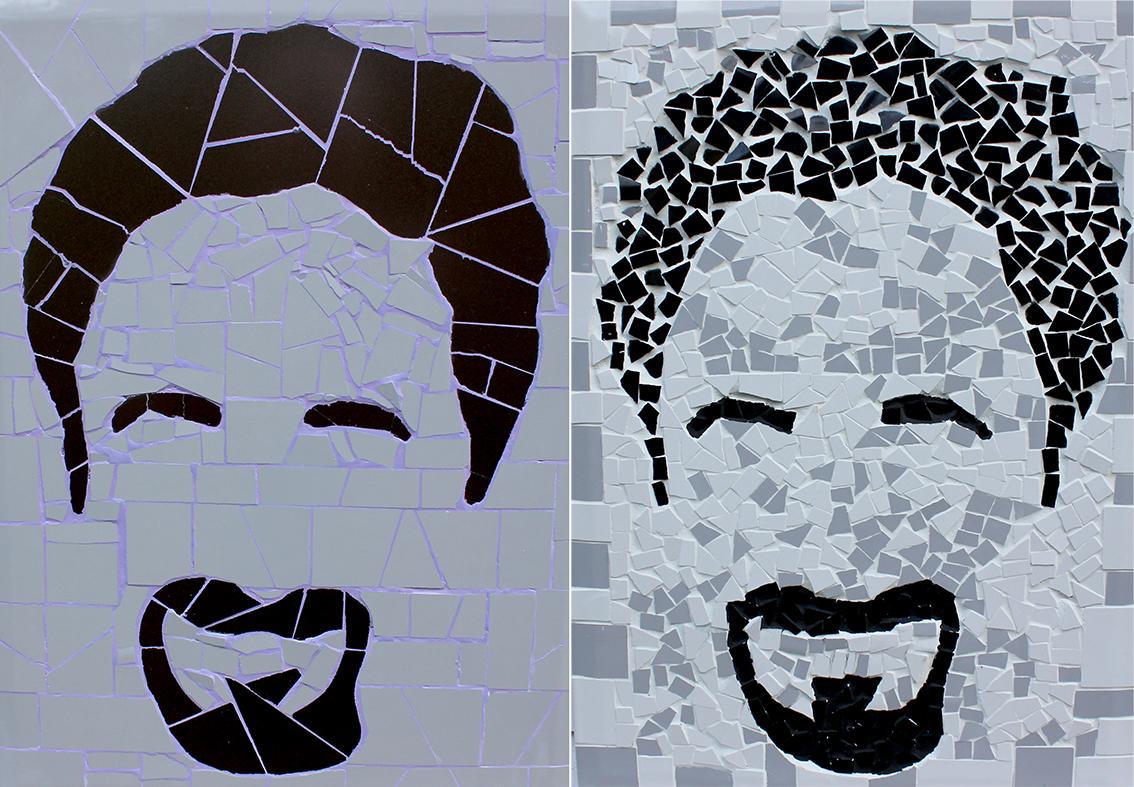 As well as our pop art pieces we've also been dabbling in creating house number signs and experimented with luminescent grout on our Halloween themed mosaics! We're now booked up until after Christmas with Kelly Jones from the Stereophonics, Paul Weller, Amy Winehouse and our second Audrey!
When we're this busy we need plenty of tiles, so if you'd like to donate tiles to our workshop please do get in touch with Scott Allott.
We're seeing more individual talents emerging. It appears there's nothing we can't do!