Our latest addition to the Smallholding are two male (wethers) Valais Blacknose sheep. The breed originates from the Valais region of Switzerland but these two have come from the mountains of Snowdonia.
Generally regarded as the cutest sheep you can find, Valais sheep make wonderful pets due to their friendly disposition and calm nature and are considered as a rare breed.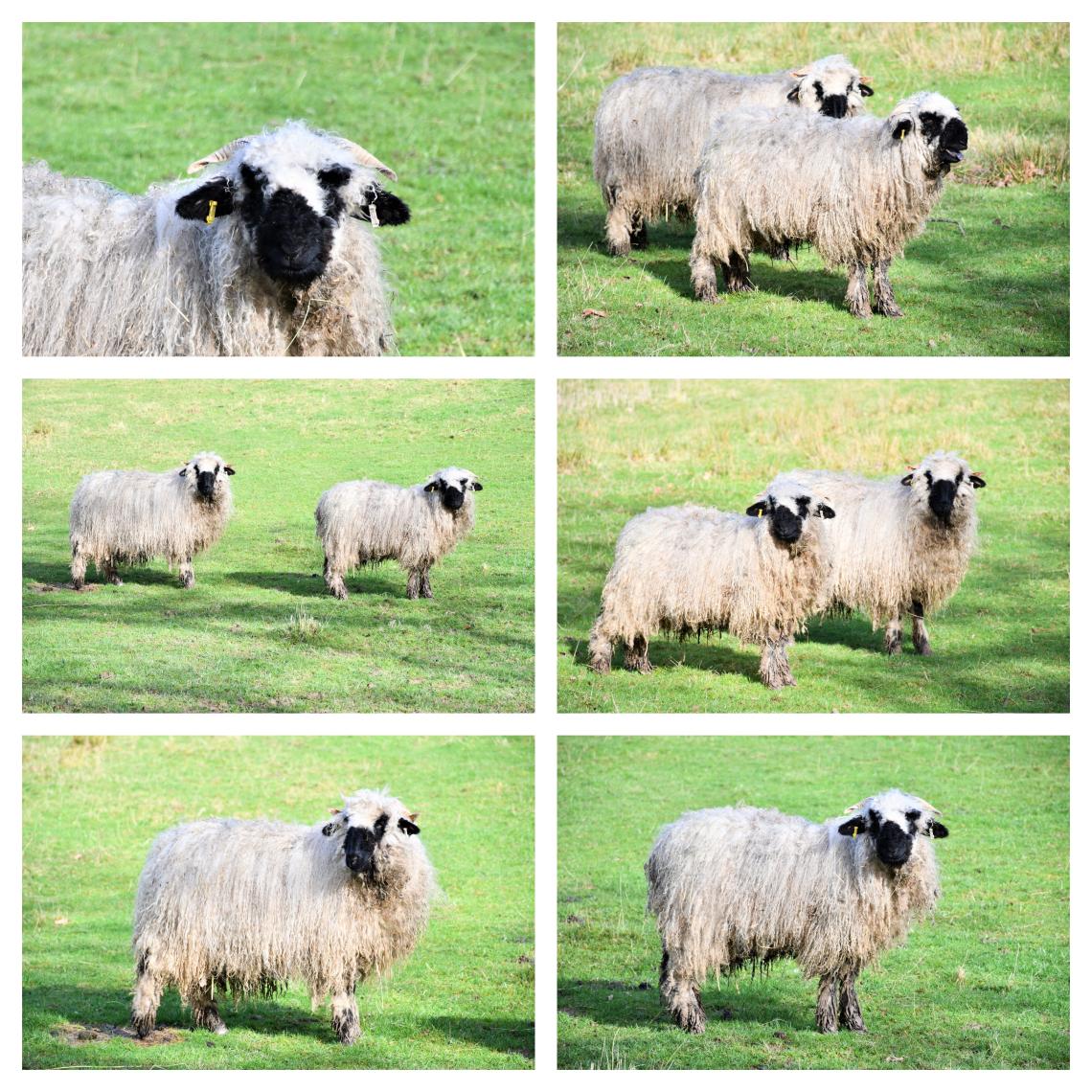 They need shearing twice a year due to their long wool and fast-growing fleeces. The fleece is used mainly for felting and carpet making and as you see from the pictures, these boys are ready for a haircut!
The Valais blacknose have short heads with broad forhead and wide mouth. From the centrally located black nose which gave the breed its name the colour spreads evenly throughout the face, to the black-rimmed eyes and medium-size black ears. Characteristic black spots can also be observed on the ankles and front legs knees.  The horns spiral horizontally and black streaks may occasionally appear on their surface.
They have been with us for a little while now and have settled in very well in their new home, sharing a field with our 3 alpacas.
There is currently a competition underway for our learners and residents in the college to name them both.