Our crystals grew!
Last week we told you about our young scientists experiment to grow crystals. Well today they finally got to see their results and they were outstanding. They were all really pleased with the results and now have them on display, but they are very delicate. 
This week it was a very colourful science as they learned about Chromatography. Our learners looked at how different coloured ink particles travel at different speeds through filter paper. This allowed them to see the constituent colours of the pen ink.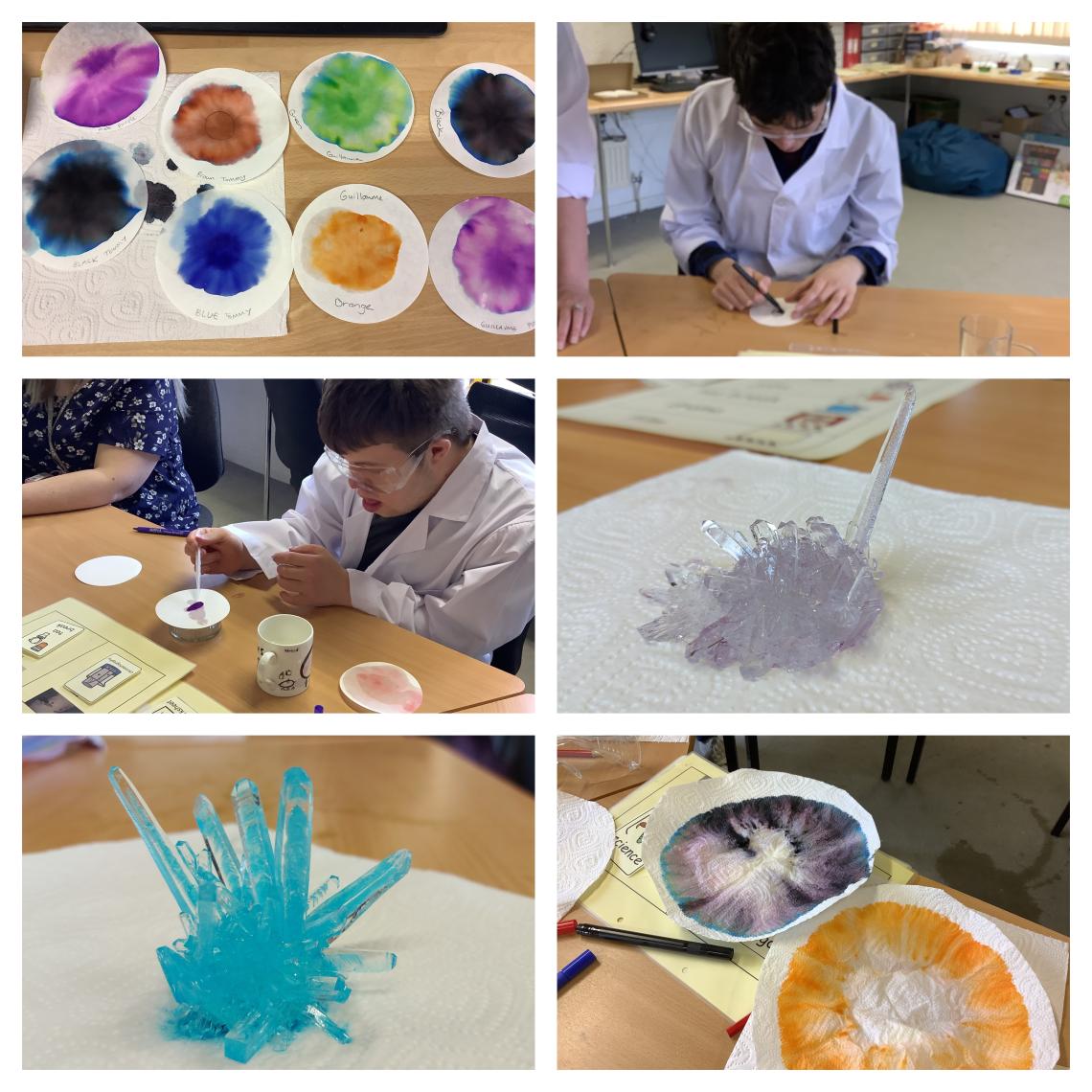 They had lots of fun guessing what colours they would see. Tommy decided that black was the most interesting colour to examine.  They learnt how the police,  forensic scientists, and food scientists all use Chromatography to separate particles, solving crimes and identifying colourings in foods. They then put their chromatography paper aside and experimented with kitchen roll.
They had some great results and decided to make decorations to brighten up the classroom.