We are so excited and proud to announce that Elin has made it to the UK final of the foundation skills - catering competition and will be part of Team Wales competing later on this month.
Like any serious competitor Elin has been training hard for many months preparing herself for each stage of the competition.
Training for Worldskills
To be a foundation skills catering competitor you need to demonstrate all sort of skills, it's not just about cooking. Working closely with her tutor Jenni, Elin has been building experience on campus and out in the wider community by working for a day in a local 4 star hotel, The Plough in Rhosmaen.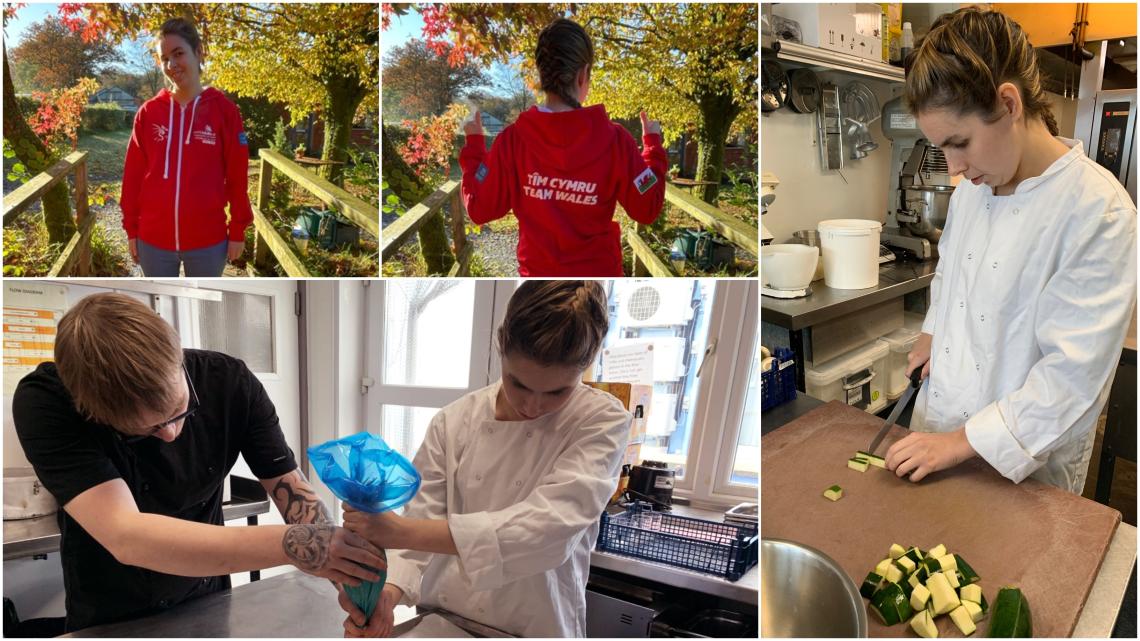 Food Preparation on Campus
Every Thursday Elin cooks onsite for our staff. She has a jacket potato menu and visits team members in the morning, with a clipboard, asking them for their order before preparing and delivering it to them later in the day. Initially she was nervous taking orders, but as time has progressed she's now able to talk to staff confidently about what's on the menu and what they might like.
Work Experience at The Plough
Having built up knowledge and experience internally, we decided that to prepare for the next round of the competition it was time to make things a bit more challenging! Elin and Jenni spent an amazing day in The Plough hotel, where Elin was able to experience working in a busy kitchen. She was fantastic and got a lot out of being in a real working environment.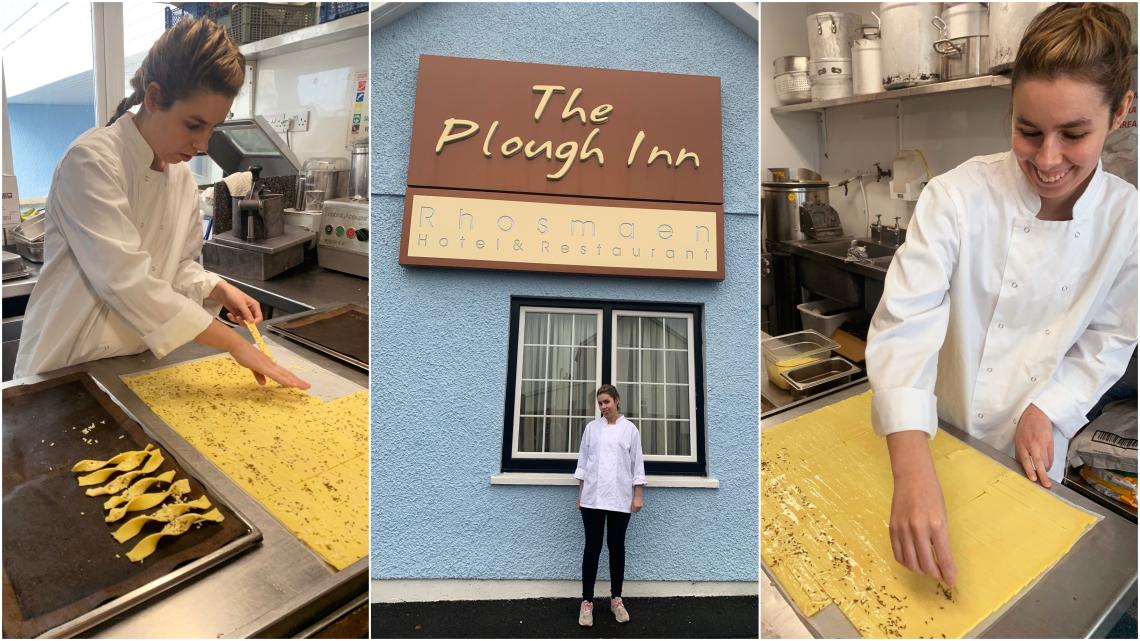 Being Part of Something Bigger
Our Skills for Life programme is already covering much of what's needed for the foundation catering competition. By aligning with the internationally recognised Worldskills tournament, Elin is experiencing being part of something much bigger than Coleg Elidyr.
Elin goes into the final as part of Team Wales and she's got the hoodie to prove it! Although because of Covid the competitions are being done locally, instead of at the NEC in Birmingham, the thrill of being a finalist is still very real.
The Final
Elin will prepare 3 courses in a 90 minute video recorded test of health and safety, hygiene, knife skills, use of equipment, presentation skills and knowledge of flavour combinations. Whatever happens at the Worldskills final, the journey has been fantastic for Elin. Her progress has been phenomenal and the competition has undoubtedly given her a newfound confidence.