Ellie has been involved in an Inclusive Skills: Horticulture Competition as part of the Skills Competition Wales. Today is the deadline for entries into the competition, and Ellie has completed her assessment where she had to carry out two tasks. She has also uploaded all her evidence onto Google Docs and set up her very own portfolio too for the judges to see.  We are all very proud of Ellie and congratulate her on her efforts whatever the outcome of the competition.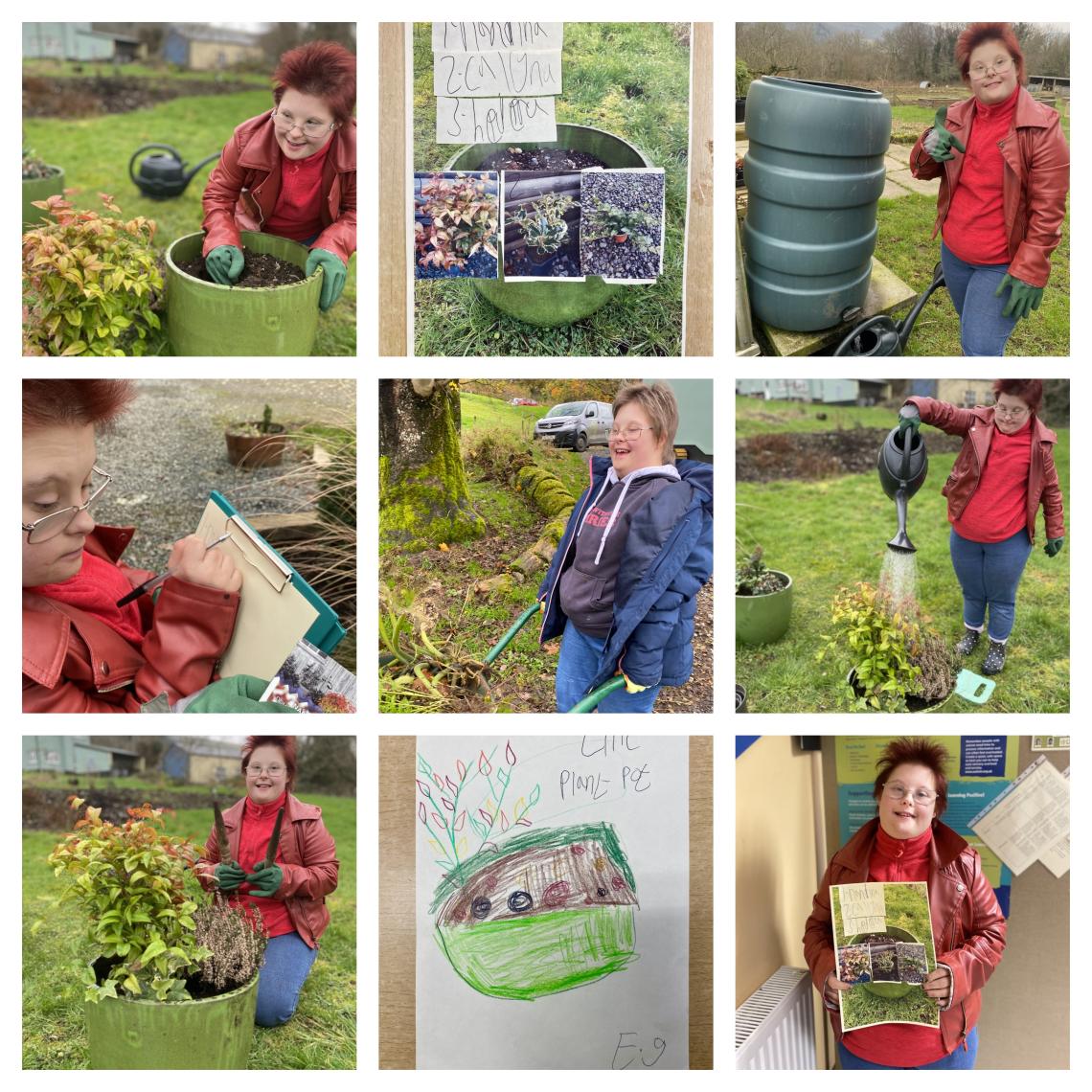 The tasks Ellie had to accomplish;
Task 1: On paper...
Draw a plan or design of the planter or hanging basket, highlighting a theme for the planter or hanging basket.

Indicate on the plan or design where each plant section will be placed

Include a planting list
Task 2: Practical assessment...
Demonstrate horticulture health & safety

Construct the planter according to the plan

Clear away equipment, put away tools and clean work area

Present your planter

Demonstrate after-care
We all wish Ellie the best of luck!