Everyone had an explosive morning in the ICT bubble last week. Continuing with their science lessons from 'Professor' Morse they have been looking at chemistry.
The main topic was volcanoes and the guys learnt about volcanoes and where they can be found. Then they began creating volcanoes made from papier mache. They then coloured their own volcanoes and prepared for their experiment.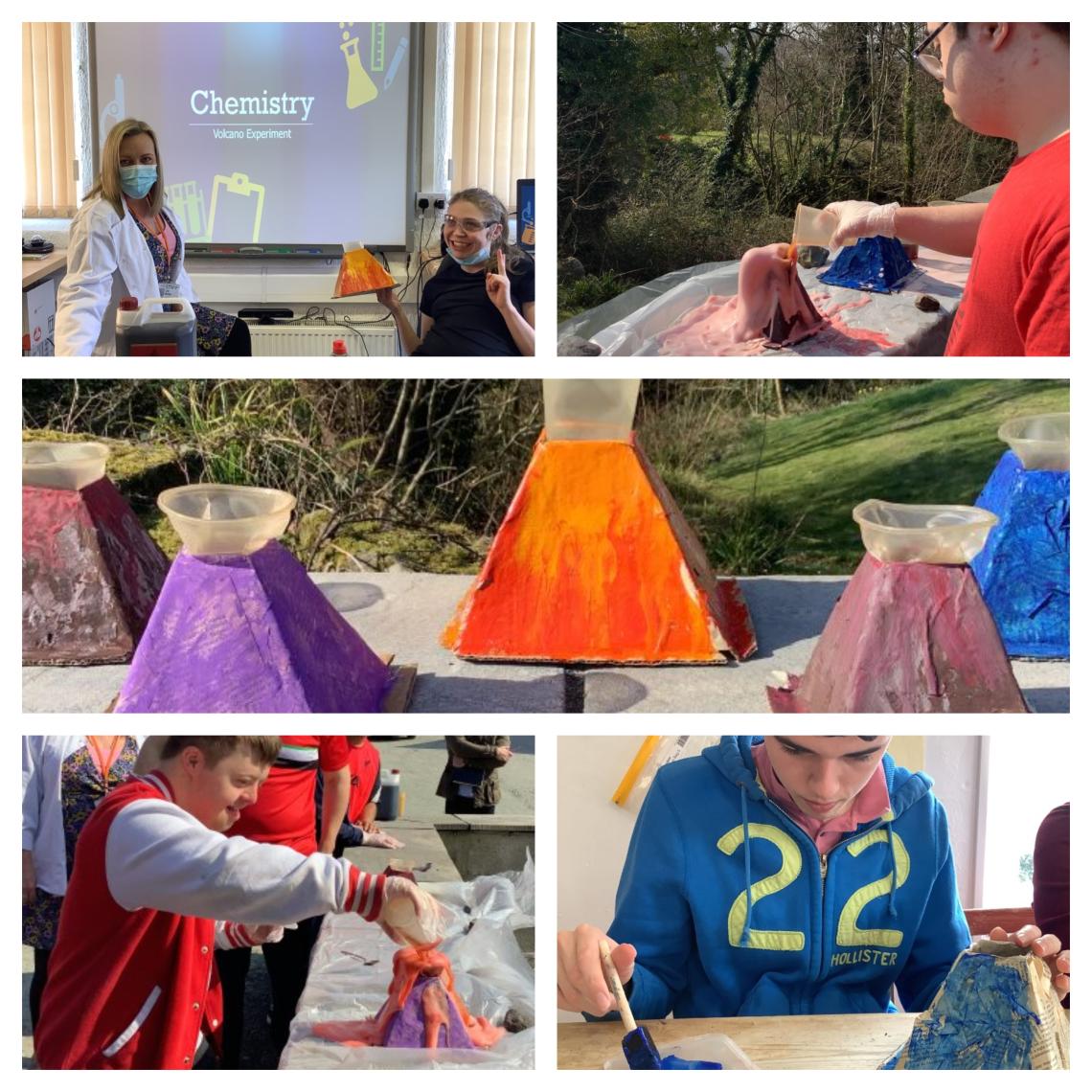 They were going to make their volcanoes erupt!
They added most of the ingredients into their model volcanoes and made their way outside for the final reaction. They then each added in vinegar which created explosive scenes. Everyone enjoyed this wonderfully creative science lesson and are all looking forward to the next one.