Did you know we have a world cooking group?!
This week they had a very special guest teaching them how to cook Kenyan food.  Josh, one of our team members, knows quite bit about Kenyan food and he introduced Richard, Zak and Millie to a traditional Kenyan meal.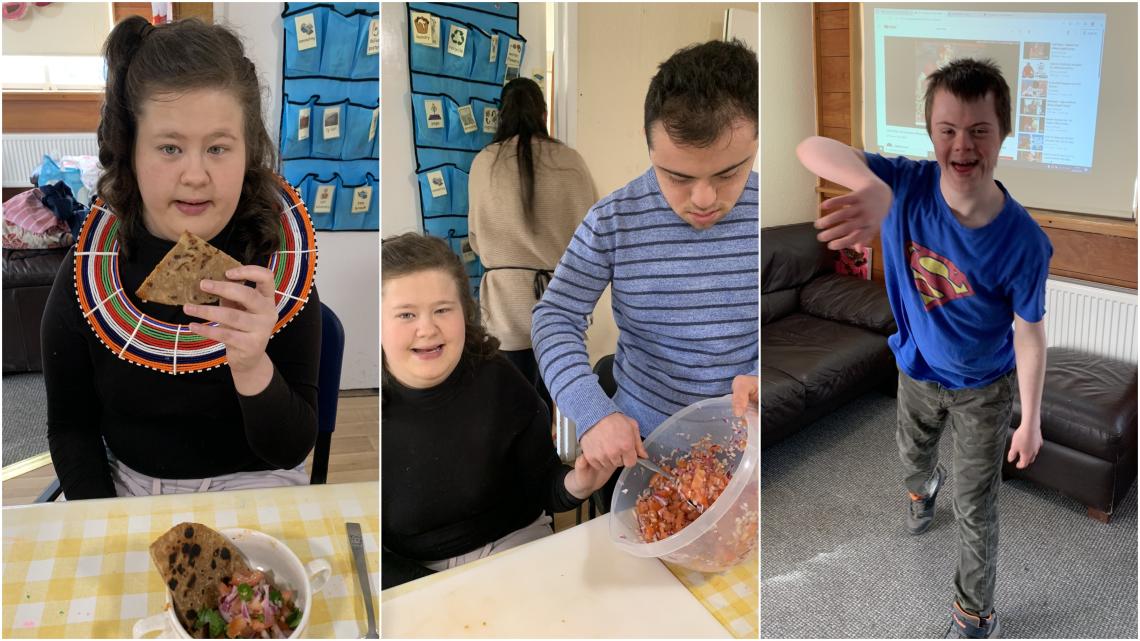 The group all learnt how to make chapatis, beef (spicy) curry followed by a fresh fruit salad.  Richard even joined Josh in dancing a traditional Maasai dance. 
Millie and Richard enjoyed trying on tribal necklaces and bracelets. It was a great session and we're wondering if we have any other staff members with world cooking skills!