We've recently welcomed back Rhiannon from Legacy in the Community to do more activities focusing on work-related skills-building. She did her first session on building employability skills with learners before Christmas.
Over eight weeks, we've now covered a lot more through a mixture of group discussions, writing and role play, which the learners always really enjoy!
Goal Setting
Working together in small groups the learners identified what goals they wanted to set and what skills they would require to achieve their goals.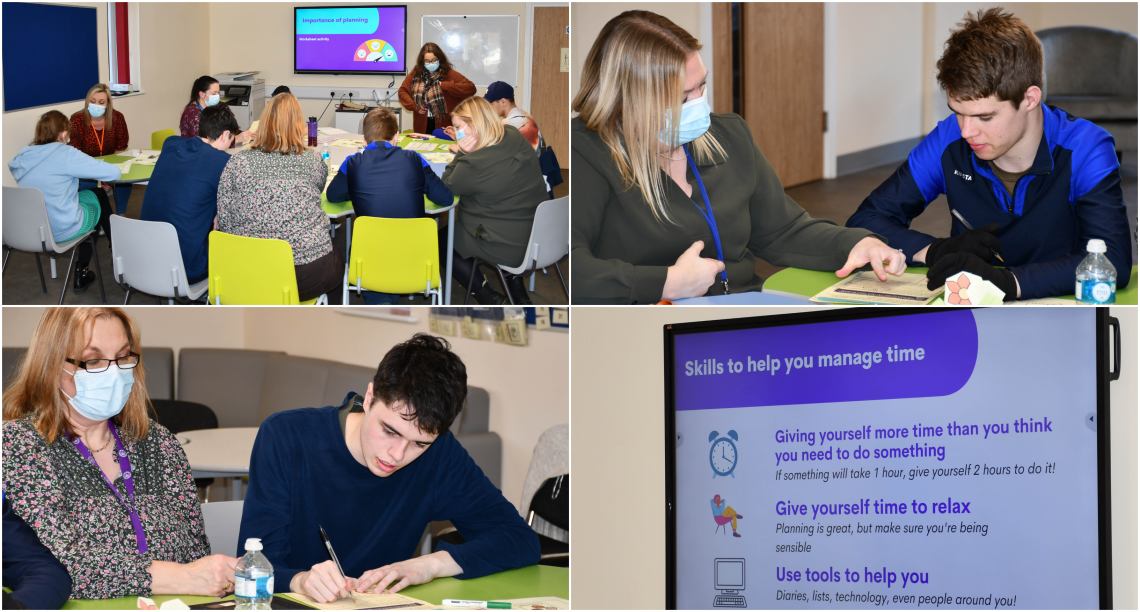 Applying for Jobs
We covered CV writing, cover letters and application forms - learners completed letters and filled in forms. They chose which jobs they would like to do and identified the skills required before completing the task.
Communicating Confidently
Through group discussions learners talked about what confidence means. To explore this further we took part in role plays where we acted out different ways of showing confidence or lack of confidence and how we can support each other.
Telephone Skills
We discussed the impact different types of disability can have on gaining employment and how to overcome these challenges. Using mobile phones learners wrote their own scripts on how to practice making phone calls, asking for application forms or getting further details on jobs. Everyone really enjoyed using the phones and got stuck-in to playing the role of employer, or job seeker.
First Impressions
Learners were fascinated by the concept of first impressions in an interview situation! We explored this further and talked about why first impressions count.
Everything Rhiannon covered has been useful, the content has really shown learners how to understand employer expectations, and how they should behave as an employee.
This jammed-packed programme from Legacy in the Community has been fantastic preparation for our learners, many of whom will be accessing the wider community for work experience very soon.