Most people have been doing their jobs and living in a totally new way, perhaps wondering about how they might want to live and work in the future.
We are fortunate enough to work in a beautiful rural location, with acres of outside space. To date, we've been able to give the fantastic young people we work with an exceptional level of stability and care, continuing to offer learning and education to a high standard. This is due largely to our brilliant team, who always go the extra mile.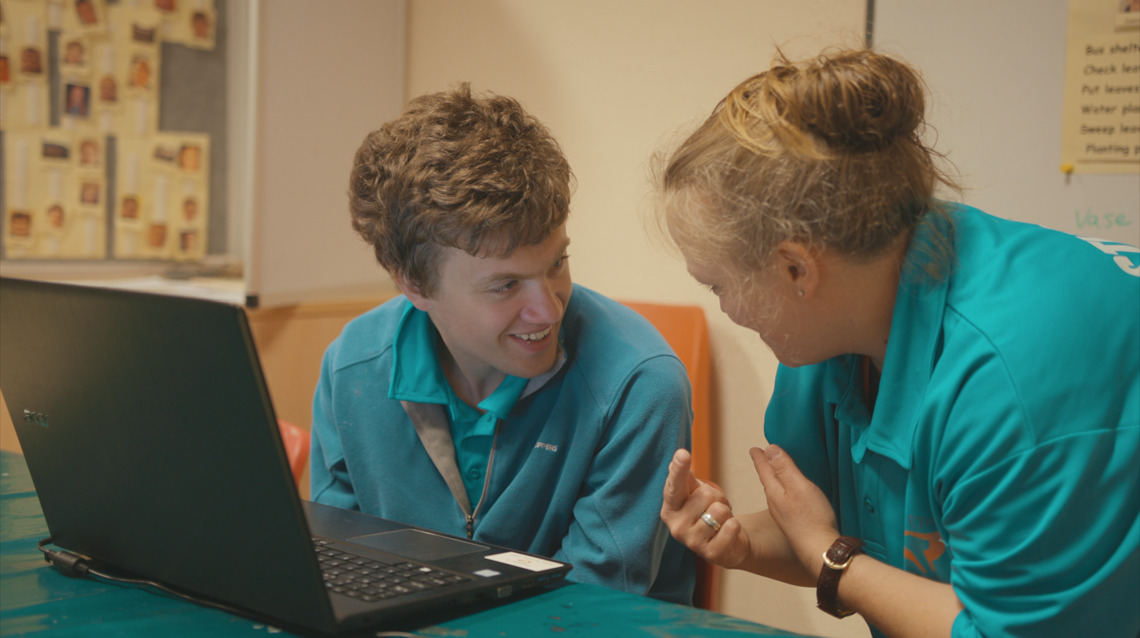 If you've been thinking about your future and wondering how you could have a more fulfilling career, working with us could be just what you're looking for. This is not simply a benevolent opportunity to do something worthwhile. Many of us who work in the sector feel that young people who have complex learning difficulties and disabilities somehow bring out the very best in others.
Join Us
If you live near us, or are thinking of relocating, please do consider joining our team. For many of our care roles you don't need specific experience, if you have the right attitude, outlook and personality we will teach you everything else you need to know.
Visit our current vacancies page if you're ready to start the next chapter in your life.
This is a wonderful place providing a safe environment for young people to develop their life skills. To see a young person grow in confidence and have pride in their achievements is amazing. Working here you will have the privilege to get to know some amazing and inspirational young people.
 

Helen Jones