We are so pleased to be involved in WorldSkills UK. It's an amazing vocational skill-building competition for young people on an Olympic scale! Builders, plumbers, hairdressers, mechanics, aviation engineers, chefs …
As well as increasing technical ability the competition builds confidence and communication skills and perfectly complements the Coleg Elidyr curriculum. 
Elin is competing in the World Skills foundation catering competition and recently took part in the heats where she demonstrated her knife skills by preparing vegetables for a stir fry.
The competition is an opportunity for young people who may aspire to work in the catering industry to showcase their talent and demonstrate their journey towards work-readiness. It's not just about cooking! Participants are tested on health & safety knowledge and awareness, use of food preparation equipment, presentation skills and their ability to understand flavour combinations.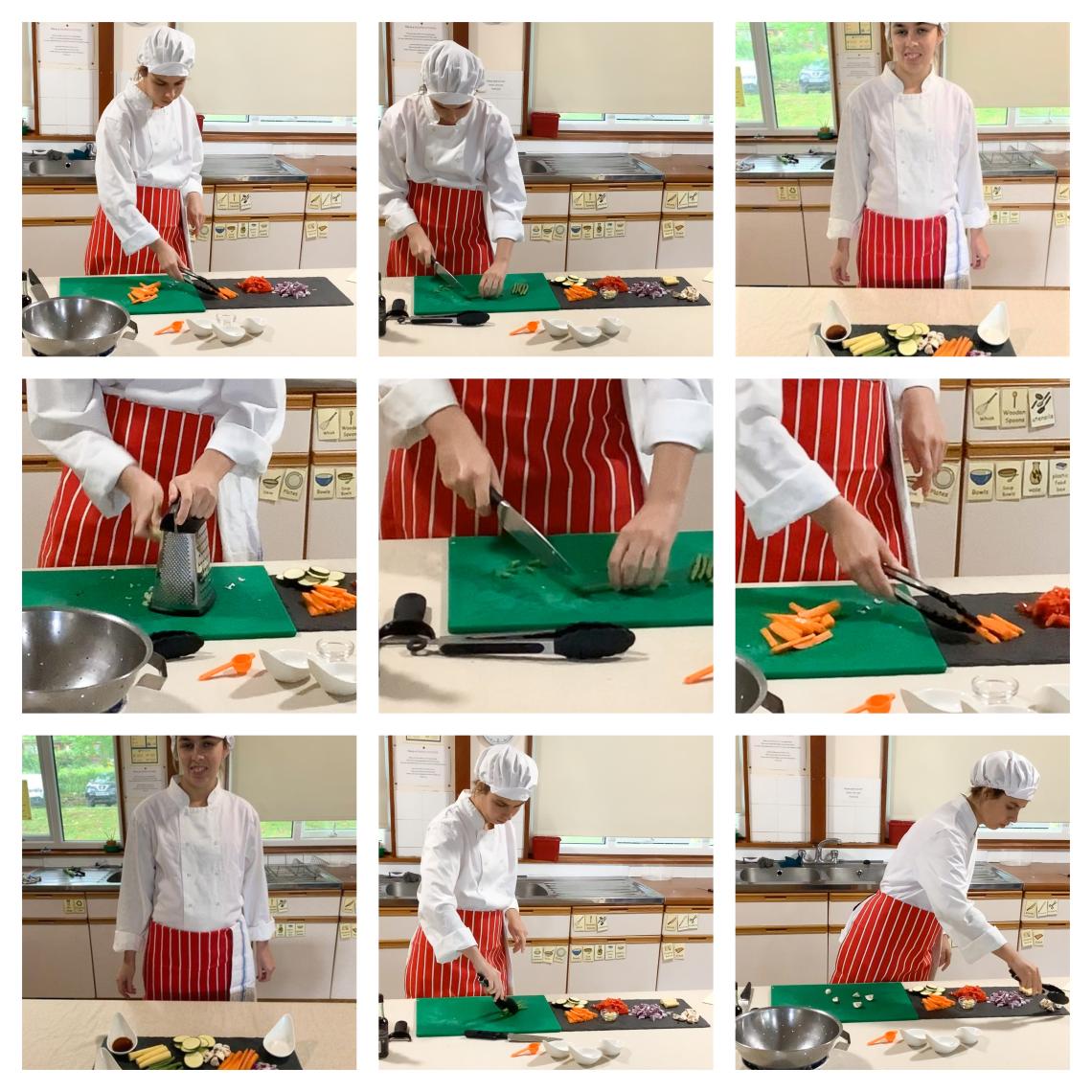 It's a fantastic opportunity for learners who are currently taking part in vocational study towards a career related to the catering industry. Overall, the competition has been designed so that there is a clear line of sight to appropriate catering related jobs, providing opportunity for competitors with additional learning needs and disabilities.
In the first round of the competition Elin was required to prepare a selection of vegetables including one onion - diced small and a selection of other vegetables suitable for a stir-fry.  Judging looked at the following areas:
Wearing appropriate clothing, hat, apron and shoes.

Maintaining health & safety.

Maintaining personal hygiene

Maintaining an organised working area.

Using equipment correctly.

Demonstrating basic knife skills and knife safety.
Elin already has lots of relevant experience. As part of our external work experience programme, she worked in the café at the National Botanic Garden of Wales. In this role she helped to prepare and serve food to staff and visitors to the gardens. She picked up lots of transferable skills which helped to give her a bit more confidence to take part in the competition. 
Elin hopes to hear very soon whether she has made it through to the finals and we wish her lots of  luck!