Learners and residents have been working very hard recently, to complete their entries for our art competition.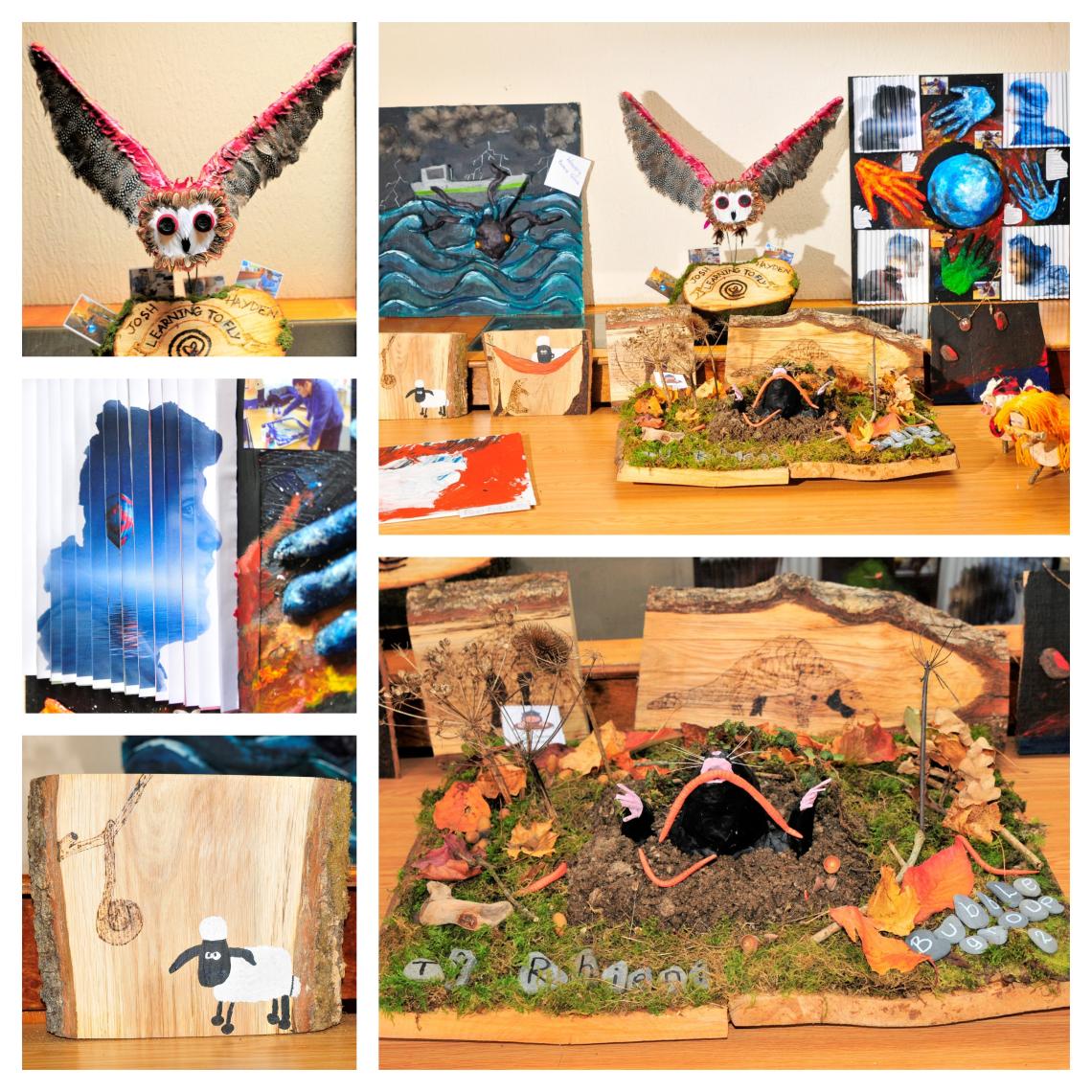 Every single entry was a winner in our eyes but Principal and CEO Dai Sibbons was given the difficult task of selecting an overall champion. There were some truly amazing pieces all based around the theme of 'Earth'.
Congratulations to everyone for their amazing work with special mention to Joshua and Haydn for the winning entry of the 'Owl'.
Art and craft forms a fundamental part of our approach – residents and learners benefit hugely from the therapeutic effects of creativity. You can see more fantastic artwork on our new mosaic making page.
The quality of the work from our learners and residents has been outstanding.

Dai Sibbons - CEO and Principal