Yesterday our learners and residents got together wearing their best Christmas jumpers to raise money in support of Save the Children. They each made a donation of £2.
Ethan then gave a fabulous presentation, telling everyone about Save the Children, and explaining the order of events.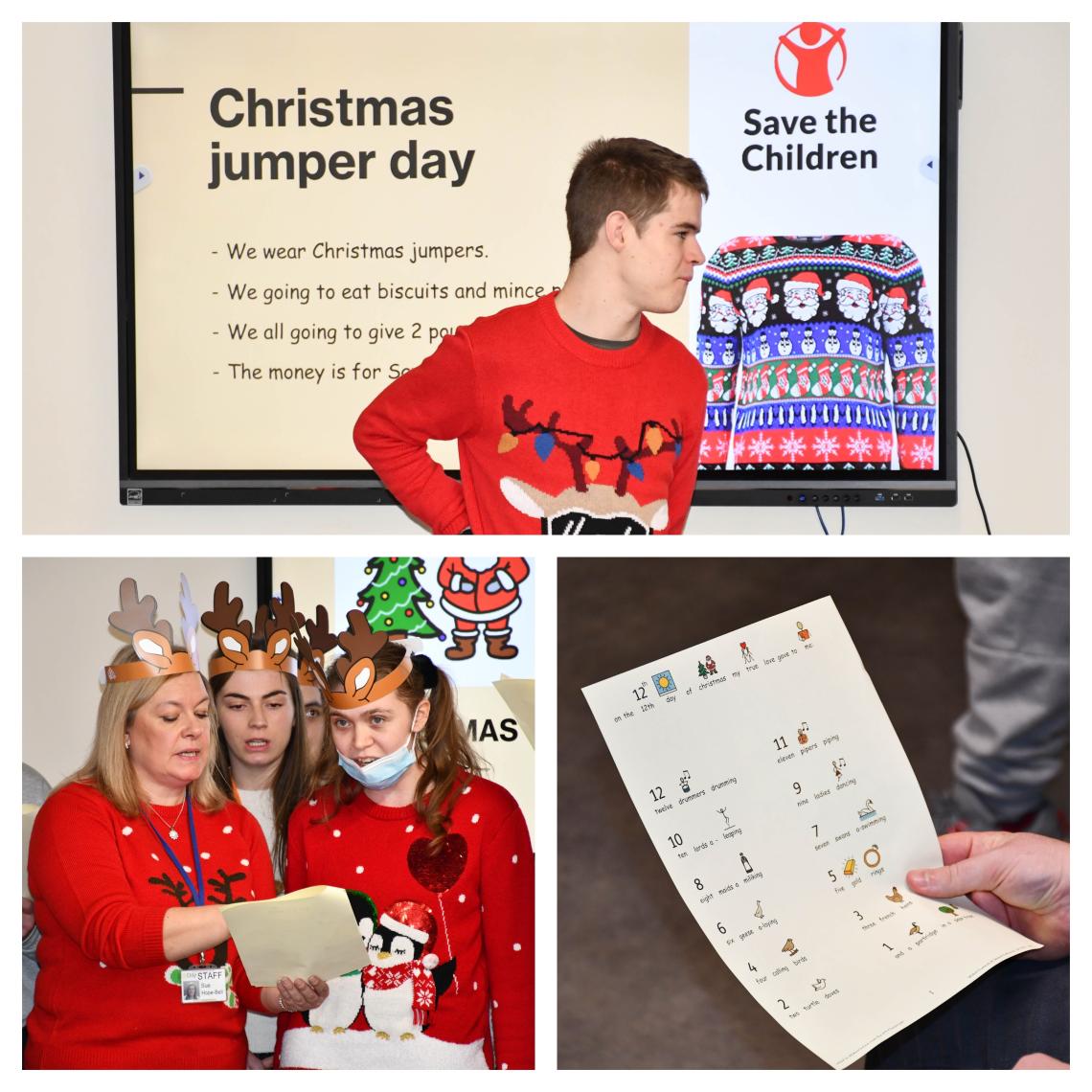 There was lots of singing planned by the choir and everyone was invited to sing along, and he promised everyone that there would be biscuits, mince pies and hot chocolate afterwards.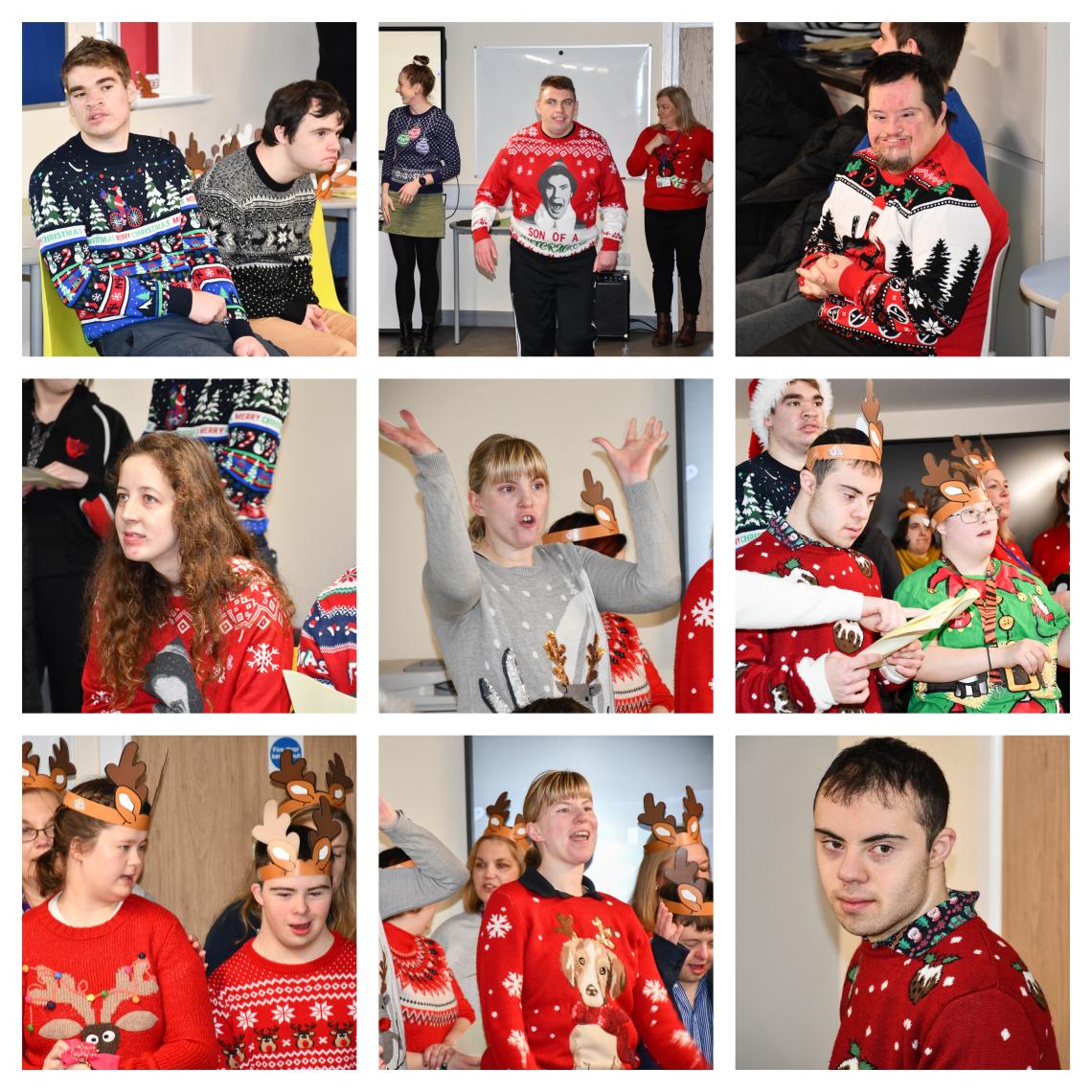 There were lots of great Christmas jumpers on show and we all had great fun singing Christmas carols along with the choir.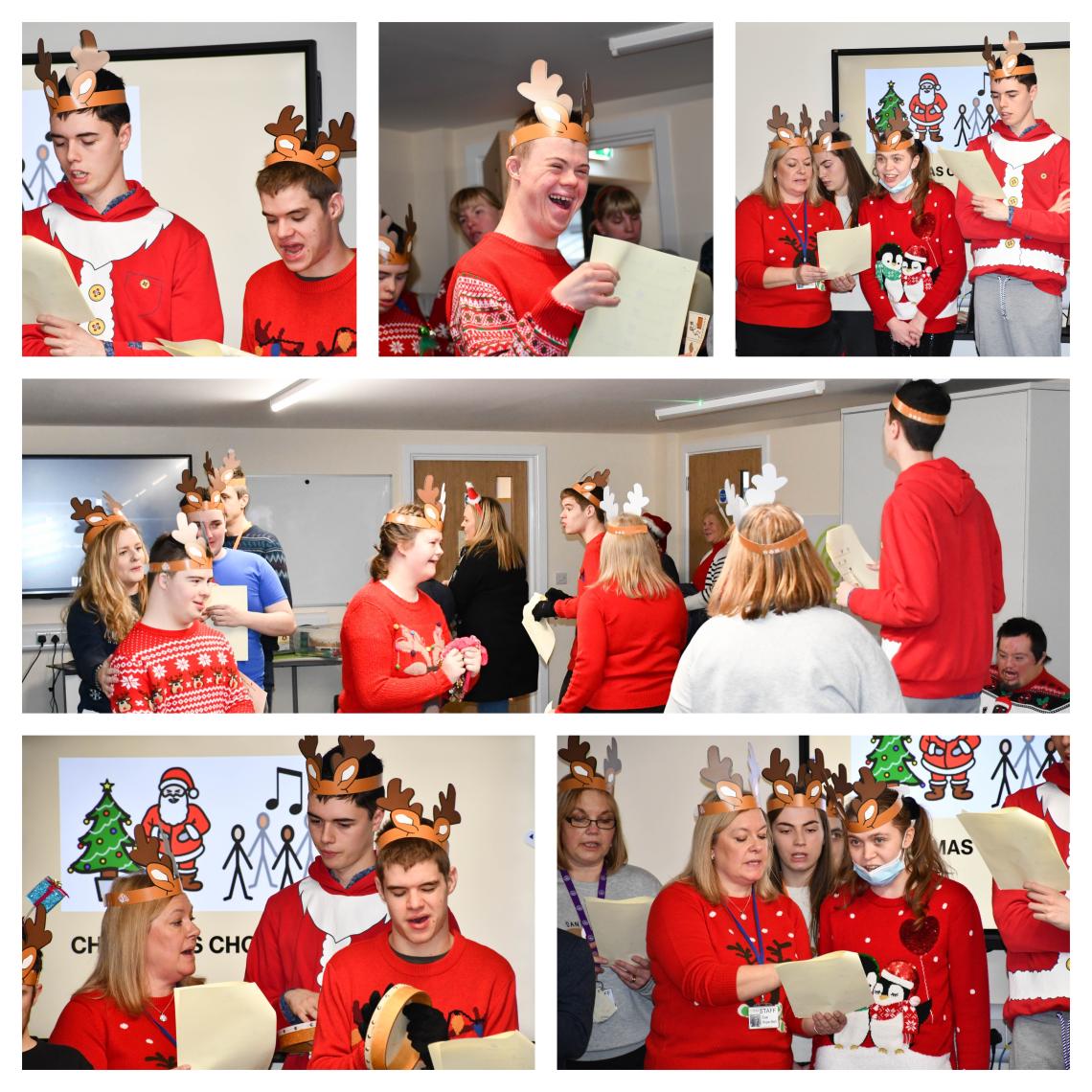 After this the winners of the best dressed Christmas window was announced. There were some brilliant entries but the deserved winners were the arts and crafts group.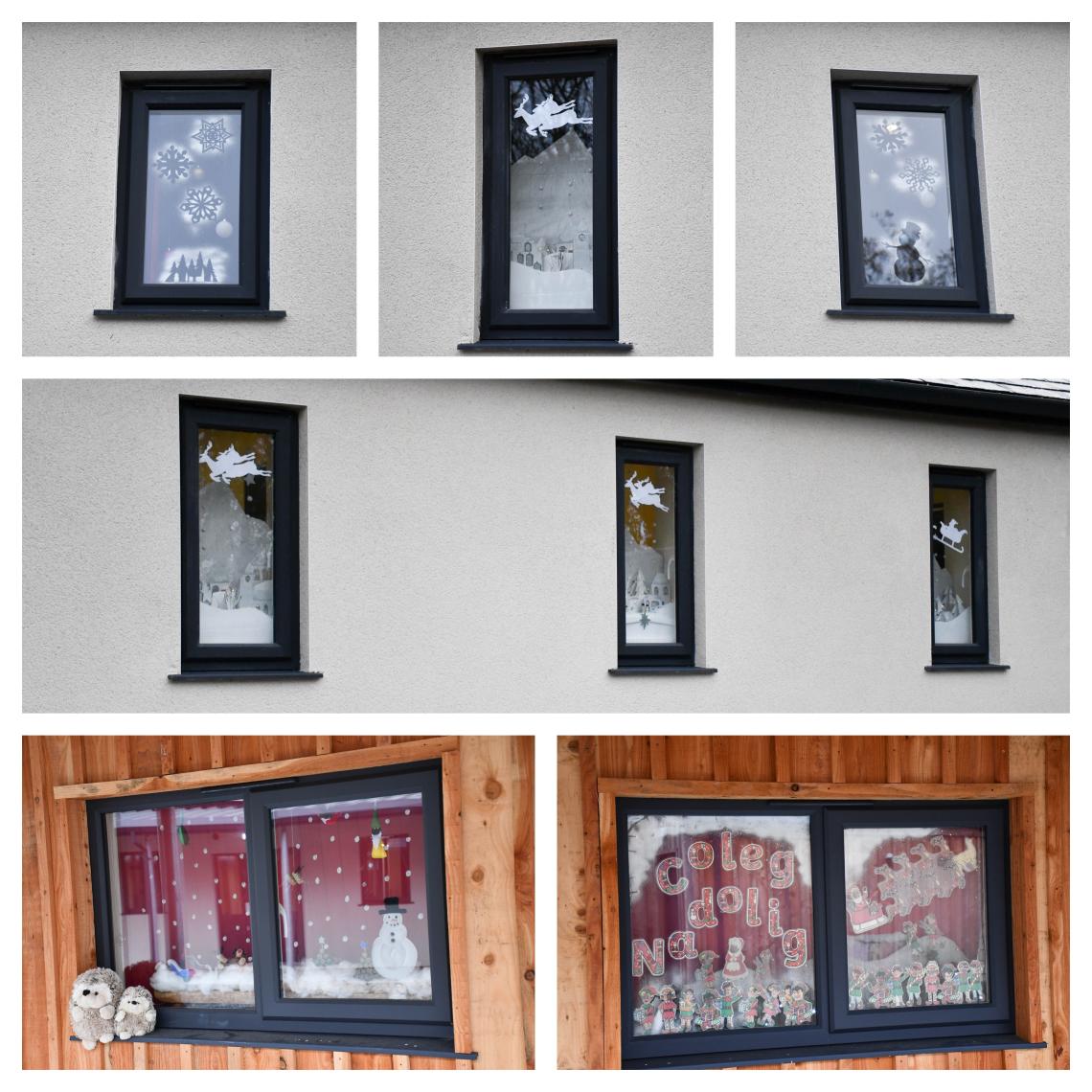 Well done to them and everyone who took part, it was a great party atmosphere, and we all had a lot of fun!