Three of our learners volunteered to represent us at the Natspec Student Voices Parliament which was held virtually on Thursday 25th November. The theme for the day was consultation and around 30 colleges took part from across England and Wales.
Learners were asked to share their thoughts on:
How individual colleges could provide time and space for student voices to be heard.
What skills are needed to be a good student voice contributor.
What support individuals and their peers need to get involved.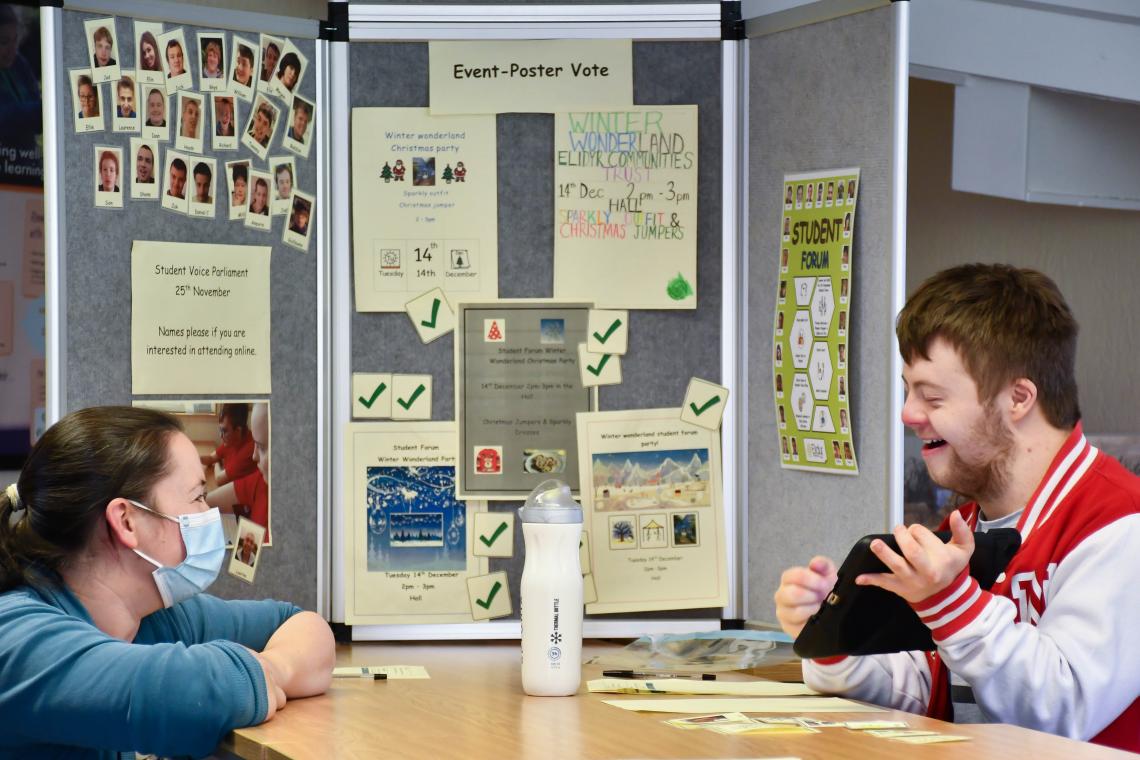 Everyone was placed into virtual breakout rooms where they shared their ideas with each other before feeding back to the main group. It was fantastic to hear Kieran talk about his responsibilities with the Coleg Elidyr Health and Safety Focus Group, looking after people and animals.

There was also the opportunity to consider how to shape the future of the Student Voice Parliament. The young people involved had lots of suggestions around what they wanted to get out of the Student Voice Parliament, and how it could be improved.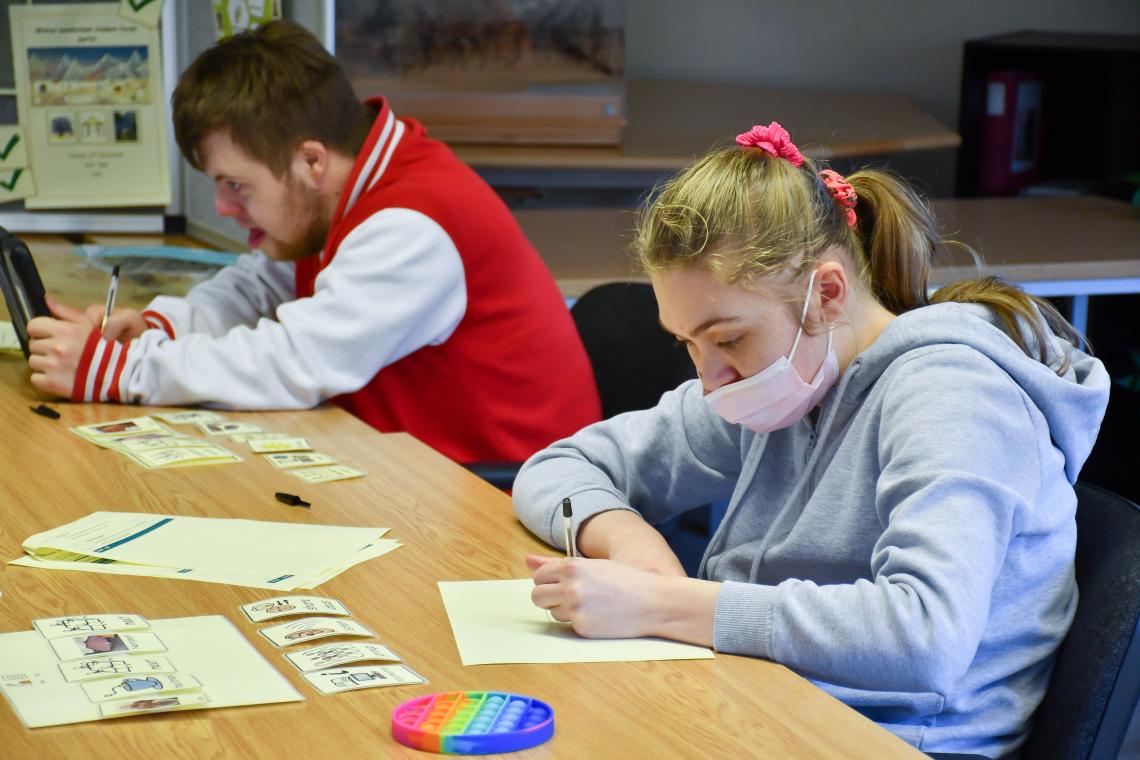 Other colleges, one in Kent and one from the Midlands shared ideas about transport restrictions and communication. Participants were encouraged in different ways to give their feedback. Our learners drew pictures to show a designated area on a bus, that they felt would help them to feel safe travelling on public transport.
Although this event was done virtually, a range of communications tools, such as drawing, and other visual aids were used to keep learners engaged and motivated.
We felt really proud that our learners contributed so actively!