Our Inclusive Lives residents have been making and selling products online and at local markets for a few years now. It's always been an ambition to have our own space to sell in the community, so the shop in Llandovery Craft Centre is a fantastic new facility for us.
The shop sells a variety of crafts made by residents on the 'Inclusive Lives' program at Elidyr CommunitesTrust.
Inside you will find a wide variety of handmade crafts such as candles, woven shawls and household items, soaps, bath bombs, lip salves, colourful mosaic pieces, cards, wrapping paper, diamond art pieces, and more to follow. 
These crafts are produced in our onsite workshops in Rhandirmwyn.
"I like talking to the customers and showing them the products we make, I am proud of my work, it is good when we sell our crafts."                                        
Jo Dyer - Inclusive Lives resident.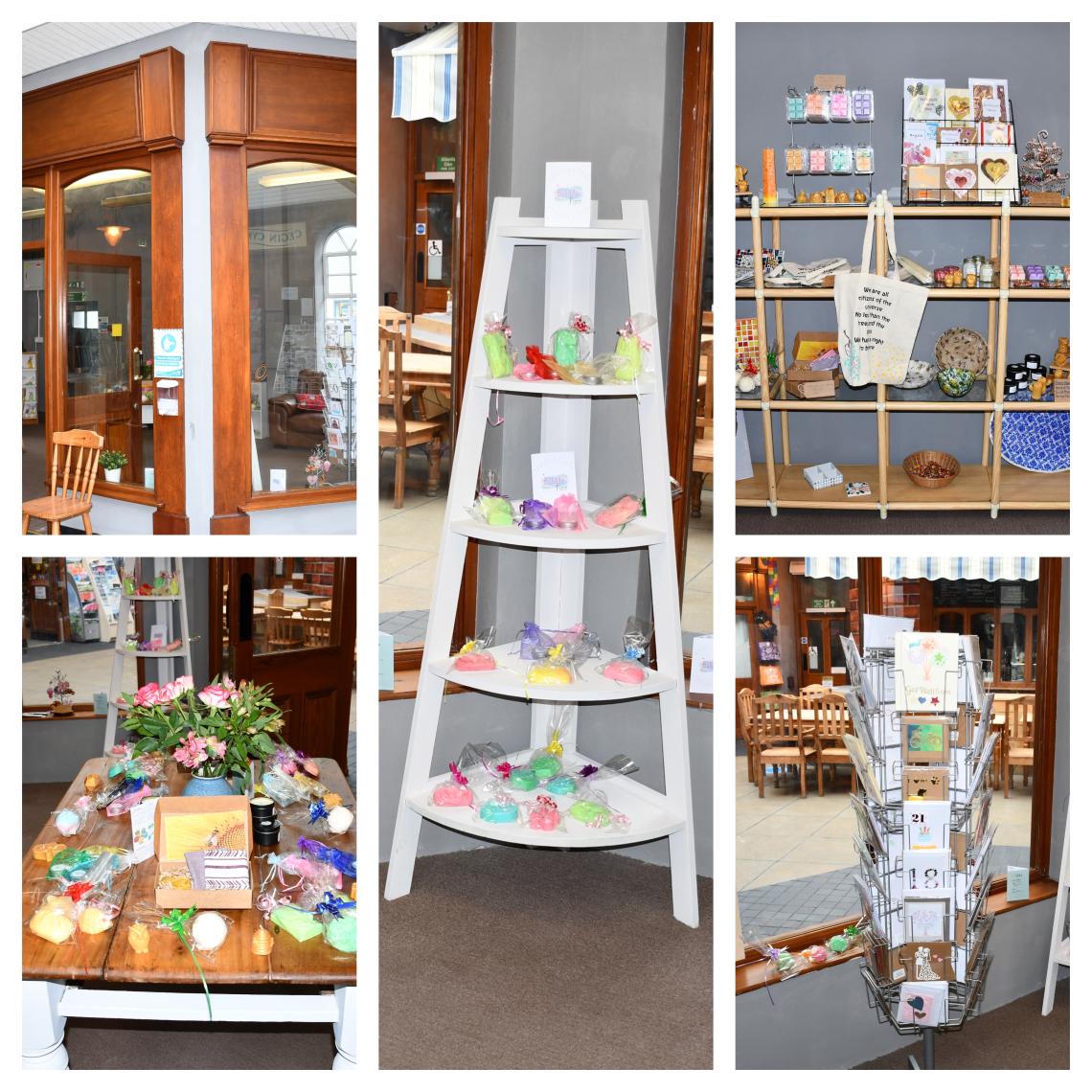 The staff and residents who work in the shop are all enjoying the experience. They are learning new social skills as they attend to customers, as well as more tricky challenges like using the till and the card machine. 
"An inspirational place for members of the public to see and purchase the fantastic quality arts and crafts produced by residents on our 'Inclusive Lives' program at Elidyr Communities Trust."                                                                 
Dai Sibbons – CEO & Principle
Please pop in, we would love to see you.
We are open 10am - 4pm Tuesday to Friday
For more information about Rhoddion Elidyr Gifts contact juliemcgready@elidyrct.ac.uk.