The garden team are currently taking orders to fill hanging baskets and planters that are provided by different work areas and houses on site.
To get additional stock, they recently went on a shopping trip to the Telegraph Garden & Indoor Plant Centre in Llangadog, to purchase plants.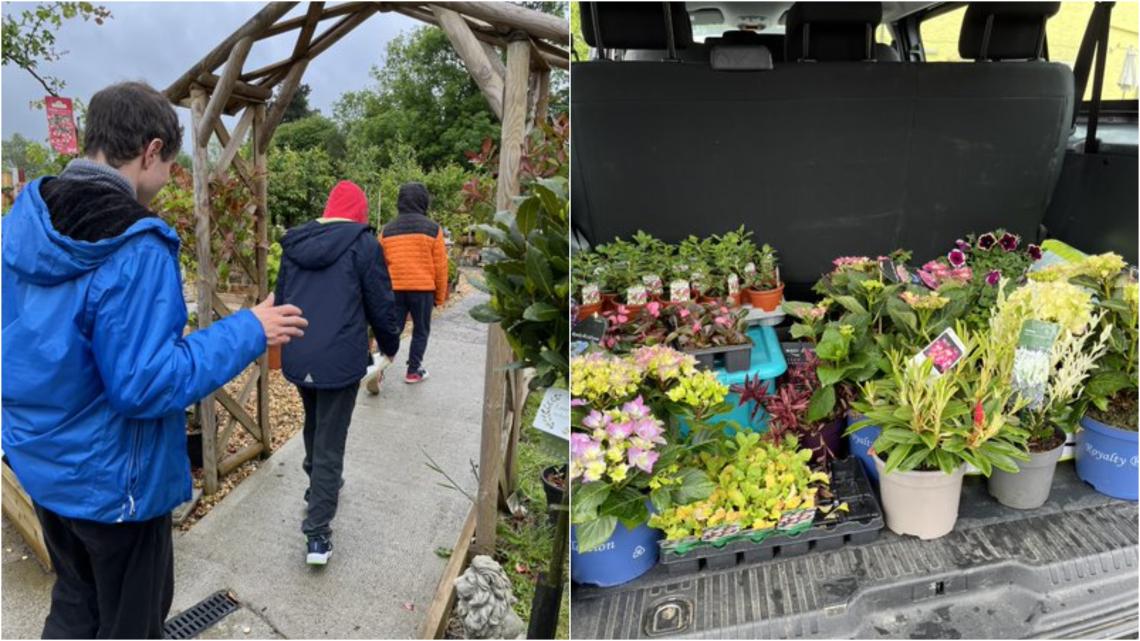 Zak, Elis and Richard did a fantastic job checking they had the correct number of plants and compost, following the order form. 
Taking orders, buying plants, creating displays and then delivering them to the right area on site builds so many skills! Numeracy, literacy, problem-solving, creativity – these green-figured young people are becoming real experts.
If you come and visit Elidyr Communities Trust, make sure you don't miss our working greenhouse, polytunnel and raised beds. They are thriving with vegetables, fruit and flowers.
It's a great time of year to be in the garden team!